With Benzinga Pro's real-time news feed and data platform, you can be the first to receive breaking headlines... Start your first month today for only $1.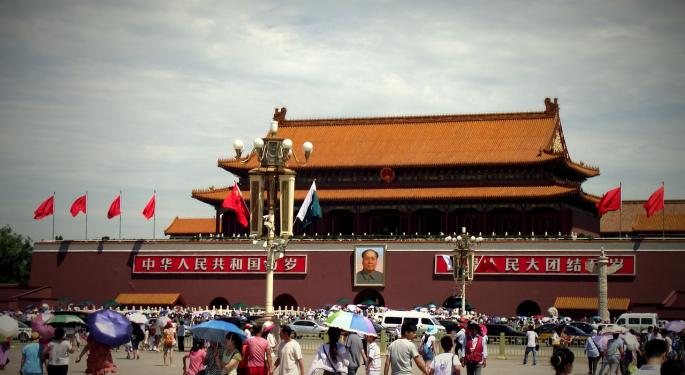 Bridgewater Associates' Chairman and Founder Ray Dalio was on Bloomberg Wednesday night.
Chatting with Tom Keene and Michael McKee, the investor went into several issues, including the U.S. Fed policy decision, China and asset returns.
Dalio expressed his opinion regarding China as moderately optimistic.
On Wednesday evening's Bloomberg broadcast, Ray Dalio spoke with Tom Keene and Michael McKee. At one point in the interview, Keene and McKee asked about how Bridgewater sees China.
The investor explained that there are two main problems in China. The first one is a debt problem.
The Debt Problem
"You have to restructure, particularly local governments have to restructure and SOEs [State Owned Enterprises] have to restructure [...] but that's a manageable problem because it's in their local currency," he explicated.
Dalio added that he has gotten to know several of the policy makers ("intelligent, very capable, very prudent people"). "So, restructuring your debts in your local currency is a manageable exercise. We've done it three times," he added.
"We defaulted in '71; we had the Latin American debt crisis and we moved that, restructured. And then we had the S&L crisis, and the RTC. So that is a manageable process. If you've got your balance sheet, you can manage that."
The Restructuring Problem
The second issue in China is that the country needs to restructure what it's "spending money on, what the economy is like" and replace the old economy with a new one. And that is certainly a challenge.
"So that's like a heart transplant, it's a serious operation, tends to weaken them. But, like most heart transplants nowadays, you're going to get through it okay if you have good surgeons," Dalio expounded.
Bonus Issue
The third thing was they went from an equity market, which is normal in early...
More