Silver extended its February bull run above 22.00 on Monday, but retreated quickly shifting the outlook in the 4H chart.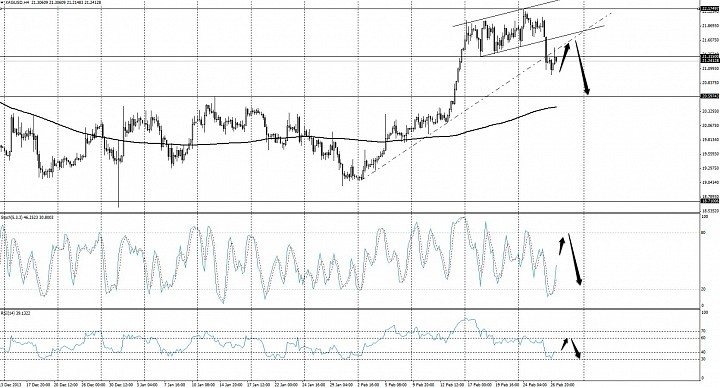 (Silver 4H chart: click for full size)
Bearish Breakout: 

The 4H chart shows the market as it started the week in a rising channel. This channel was really a sign of consolidation with a bullish bias during the last week. However, price action during the 2/26 session broke this consolidation to the downside.

You can see heavy price action in the 4H chart also breaking through a rising support that goes back to the beginning of the month. 

The RSI fell below 40, which shows lost of bullish momentum. 

Shorting a Pullback:

At this point, I will be considering shorting a rally. I want to look for price closer to 21.50 and more importantly, I want to see the stochastic around 80, with the RSI around 60. I will expect first support factors around 20.50-60.