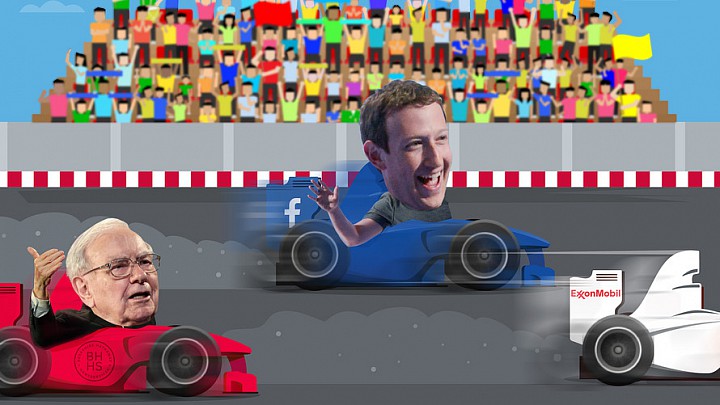 Mark Zuckerberg has put Warren Buffett in his rearview mirror.
Zuckerberg's tech behemoth, Facebook Inc. FB, -0.85% edged out Buffett's Berkshire Hathaway Inc. BRK.B, -0.10% moving ahead of the market capitalization of the Sage of Omaha's investment conglomerate Thursday.
Facebook added about $5 billion to its market cap and briefly touched a valuation of about $362 billion after the social network late Wednesday reported stellar second-quarter earnings underpinned by its growing mobile-advertising business. Facebook finished trading with a value of $363.8 billion Thursday, pushing it ahead of Berkshire's Class B shares, which finished with a valuation of $355.7 billion, according to FactSet data.
That's not too shabby for a tech company that was founded a mere 12 years ago and has only been public since 2012. To put things in perspective, Buffett—considered one of the...
More