Malaysia's Sime Darby Bhd (SIME.KL), the world's top oil palm planter by land size, said on Thursday it would offer 1.073 billion pounds ($1.74 billion) to buy smaller producer New Britain Palm Oil Ltd (NBPOL) (NBPO.L).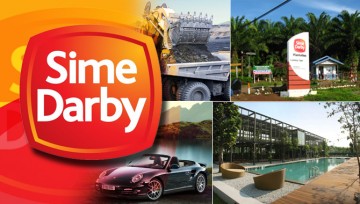 The offer is at an 85 percent premium to the last closing price of NBPOL's shares, which ended at 7.15 pounds each, Sime Darby said in a stock market filing. The company did not say why it was paying such a steep premium.
Sime Darby will use cash and credit to fund the deal, which it expects to finalize by end-December. Citigroup Global MarketsLtd is the financial adviser for the deal.
The offer will be made by Sime Darby Plantation Sdn Bhd, a wholly owned unit of Sime Darby, and NBPOL's board has indicated it would recommend shareholders accept the deal, the statement said.
NBPOL describes itself as the world's leading producer of sustainable palm oil. It has plantations, a refinery and a bulking terminal in Papua New Guinea and in the Solomon Islands as well as a refinery in Britain.
Malaysian investment firm Kulim Malaysia Bhd is the single largest shareholder in NBPOL with a 48.97 percent stake. The government of Papua New Guinea's West New Britain province holds 8 percent and Pacific Rim Plantation Services 4.49 percent.
Shares of Sime Darby and Kulim will be suspended for an hour on early Thursday, the two companies said in separate announcements.
Sime Darby said it would hold a media conference in Kuala Lumpur at 11 p.m. ET.