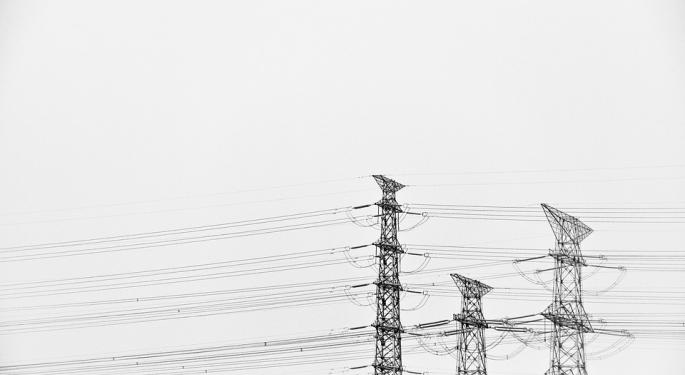 (Find this article and others like it at DriveWealth.com.) As they say, the entertainment and media worlds never sleep. So, after Verizon Communications Inc. VZ 0.03% bought Yahoo! Inc. YHOO 0.35% for $4.8 billion in July, it was only a matter of time before AT&T Inc. T 0.08% felt obligated to respond. In fact, these two multinational wireless service providers have been battling it out for the better part of two decades. So, when AT&T officially announced its acquisition of Time Warner Inc TWX 0.49% for $85.4 billion this week, it didn't come as a huge surprise to many people. However, it did seem a little bit like a one-up.
It's no secret that business in the wireless services industry has been slowing down, as providers such as Verizon, AT&T, Sprint Corp S 2.16%, and T-Mobile US Inc TMUS 0.3%, among others, have typically made the majority of their profits by competing to acquire new subscribers. But, these days, because we live in a world where practically everybody and their brothers have mobile phones with wireless plans, new user acquisition hasn't exactly been simple. Don't believe it? Consider these statistics:
In October 2015, it was reported that 68% of all American adults already had smartphones with wireless plans. This number rose from just 35% when the same survey was conducted in just 2011. That's a huge number of people, isn't it? But, it doesn't stop there: these statistics are scalable to the entire world, as well.
A study run by Ericsson in 2015 estimated that by 2020, 70% of people in the world would be using smartphones with wireless connections. With estimations like this, it's clear we're well on our way to total global connection. And, with total global connection, things will definitely start to change for mobile service providers. For example, Ericsson's study also estimated that most new subscribers between now and 2020 would be from Asia Pacific, the Middle East, and Africa – not the Americas and Europe. This means that the business models for American-based service providers like AT&T and Verizon will need to change to accommodate different future demands. In fact, it seems the only ways for these companies to stay competitive in the coming years might be to expand further globally, or to reach into different domestic markets – or both.
With the acquisition of Time Warner, it is clear that AT&T has a definitive plan to do the latter, and on a large scale, to say the least. By purchasing Time Warner, which also currently owns HBO and CNN, AT&T is making moves to become not only a service provider, but also a content producer. This joint entity will be the first of its kind – one that could not only provide mobile subscriptions, broadband subscriptions, and TV access, but also produce the shows that you watch through those subscriptions - and popular shows too. HBO Now Produces Game of Thrones and Westworld. CNN is a definite major player in the news world, as well. Essentially, this $85.4 billion deal will create the newest media superpower. Furthermore, AT&T plans to use its newly gained content producing power to compete with companies like Netflix, Inc. NASDAQNFLX and YouTube. Look out, Verizon; AT&T is ready to compete.
However, after AT&T's announcement of this seemingly groundbreaking deal, some reports have been released that show it might be just a little too good to be true. First, the deal has understandably raised some anti-trust concerns. The deal makes AT&T the largest entertainment company in America (surpassing Walt Disney Co DIS 0.95% and Comcast Corporation CMCSA 0.09%), which has surely turned some heads, and even made its way into the current presidential debates. Although the deal was not turned down outright, it appears its execution will not go without further scrutiny down the line.
With this, analysts such as those at MarketWatch believe that this deal won't pay off for AT&T investors, as big mergers often put companies at major risks. Especially with the outcome of the US presidential election in regard to the deal's imminent anti-trust concerns, some analysts believe this deal could easily fall through. However, if AT&T were to succeed, the results could obviously be huge.
So, investors, the question falls on you – how do you see this acquisition ending up? Too big to fail, or too big not to fail? Either way, AT&T is clearly making moves to continue competing in the global landscape, so staying up to date with AT&T stock in the coming months definitely can't hurt. Furthermore, as future news regarding this deal is released, you may also consider following the stocks of AT&T's competitors. As they say, the best deals are the hardest to make, and it can never hurt to stay up to date.
The following article is from one of our external contributors. It does not represent the opinion of Benzinga and has not been edited.
© 2016 Benzinga.com. Benzinga does not provide investment advice. All rights reserved.