Downside target was reached for Crude Oil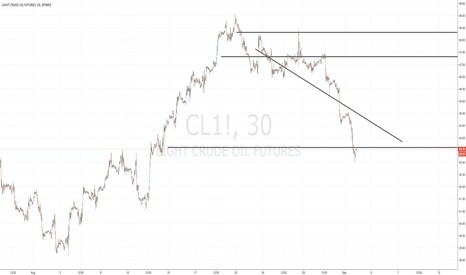 For those that were in this trade with us, we posted our crude oil0.00%% forecast over a week ago when a lot of forecasts were getting pretty bullish . We got short crude oil0.00%% looking for a move lower to the 48.33 level at minimum and our target was the 43.62 level. The focus was a break of the 47.31 level that enabled price action to move more swiftly to the downside.

Our target was reached at the 43.62 level to close our trade. Neutral for now and time to re-evaluate.