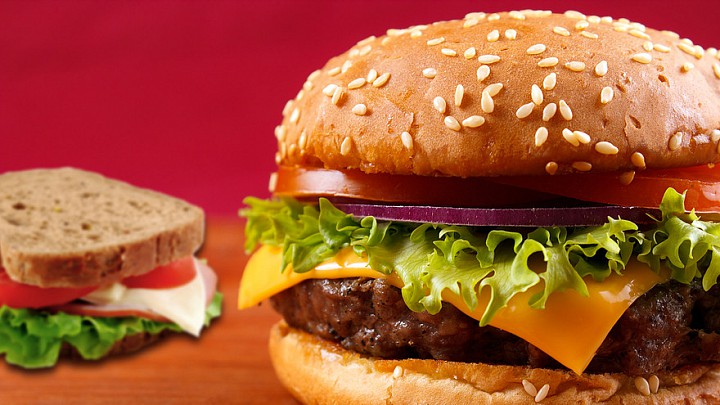 New data showing that the average American ordered 28 hamburgers in 2014 were timed well to burnish Shake Shack's hot-IPO credentials.
The New York–based burger chain SHAK, +0.00% on Wednesday upped the size and anticipated value of its share offering. Meanwhile, fellow fast-casual burger chain Habit Restaurants Inc.'s shares HABT, -3.32% have more than doubled from an IPO price of $18 in November.
Citing Technomic data, Shake Shack said in its IPO filing that the burger market is the largest dine-out segment in the U.S., with more than $72 billion in 2013 sales. It said the burger industry is twice the size of the pizza dine-out market. Shake Shack added that burgers, the "quintessential American meal," have proven to be the most "portable concept" internationally, with an estimated global market size topping $135 billion.
Every man, woman and child in America on average ordered a burger about every two weeks in 2014.
According to the market research firm NPD Group, 9 billion burger orders were filled by U.S. restaurant and food service outlets in 2014. That 3% annual gain was the first pickup in a half-decade. That means every man, woman and child in America on average ordered a burger about every two weeks.
In comparison, orders of grilled chicken sandwiches, a chief rival to a burger, fell 9% to 1.32 billion servings ordered.
"We love our burgers," said Bonnie Riggs, NPD's restaurant industry analyst, in an interview. "Restaurants are placing more focus on them and adding choices of different things. There are a lot of deals and new concepts that focus on burgers. It's just such a bright spot."
Of course, the NPD figures don't include all the burgers Americans prepare themselves. But despite the rising burger demand, Americans remain more likely to order some other kind of sandwich at a restaurant, according to NPD data. The sandwich category, which includes subs and other hot and cold sandwiches but excludes burgers, shrank 2% but totaled 12.4 billion servings.
Demand for pizza, meanwhile, rose 2% to 5.2 billion servings.
The increase in burger orders came as overall visits to restaurants were flat compared with 2013 — and declined at both fast-food burger joints and casual-dining and family-dining restaurants. Total restaurant visits were still down 1.3 billion from 2008, when the so-called Great Recession hit, to 61 billion, according to NPD.
Andria Cheng