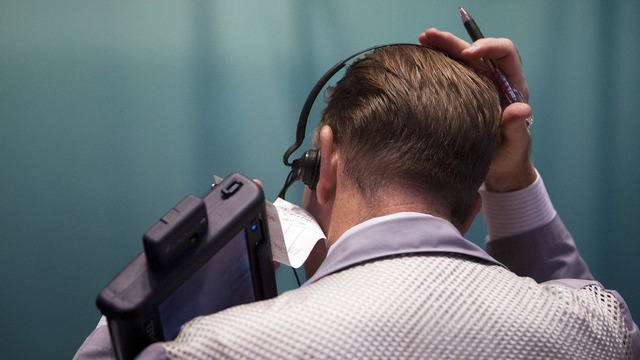 A measure of volatility for longer-term U.S. Treasuries recently hit its highest level since July 2015 as traders begin to price how President-elect Donald Trump's potential fiscal policies could prove game-changing for inflation and growth.
The 10-year U.S. Treasury yield has jumped nearly 70 basis points to 2.42 percent since Americans' votes were being tallied on election night, fueled by rising market-based measures of inflation expectations and uncertainty surrounding the new administration.
The S&P 500 index, however, proceeded to march to fresh record highs following the election — but now, traders appear to be betting that volatility won't remain confined to bonds.
The ProShares Ultra VIX Short-Term Futures exchange-traded fund (UVXY), which uses leverage in an attempt to magnify the daily returns an investor would receive from holding VIX futures, posted record trading volumes in November, surpassing its unleveraged peer in this regard in three of the past...
More