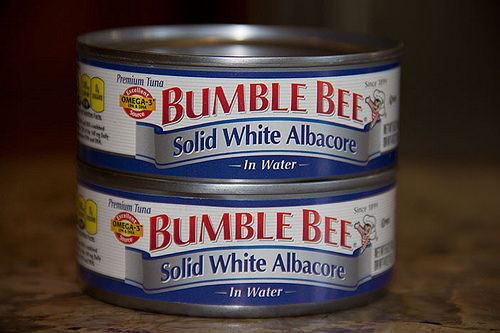 Bumble Bee Foods will pay $6 million correlating to the death of an employee in 2012.
Jose Melena was cleaning a convection oven in the Santa Fe, California facility when he was trapped by 12,000 lbs of tuna, according to CNN Money. His coworkers failed to notice he was trapped in the oven where he died.
According to a press release, Bumble Bee Foods is now responsible for $3 million in update renovations for its oven. The company with also pay $1.5 million to Melena's family and another $1.5 million in fines, making the total $6 million.
"The settlement is the largest known payout in a California criminal prosecution of workplace safety violations involving a single victim," the press release said, according to CNN Money.
More specifically two employees will pay individual fines: Angel Rodriguez, the plant's director of operations, is slotted to pay $11,400 in fines and service 320 hours of community service. Saul Florez, former floor safety manager, was fined a bit more, at $19,000, and will serve 30 hours of community labor.
What's the most surprising about this case is that it's the highest payout from a company for a workplace safety violation. The amount to be paid by Bumble Bee Foods to the Melena family, $1.5 million, is by no means a small sum. But for a human life? Seems small.
Further, only two Bumble Bee employees, according to the release, were reprimanded through penalty fees and court-sanctioned service. Once again, this seems like a small price to pay for the loss of a human life.
For more business and financial news, click here.
*This is editorial content and expresses the opinion of the author.