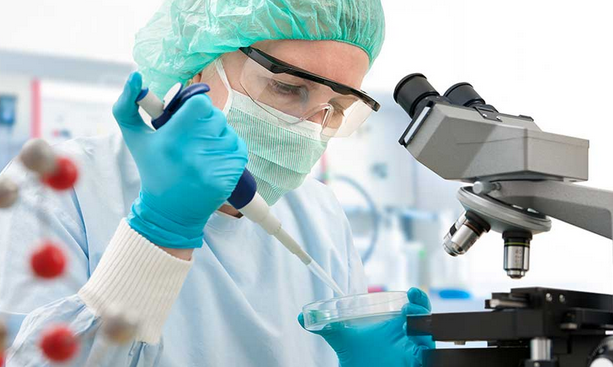 Most biotechs are soaring today as Trump defeated Clinton in the US Presidential election. The general consensus is that with Republicans in charge of the White House and Congress that pressures on drug pricing will disappear. In reaction, the iShares Nasdaq Biotech ETF (IBB) is up an incredible 8% on the news. The sector though isn't as beaten down as most think.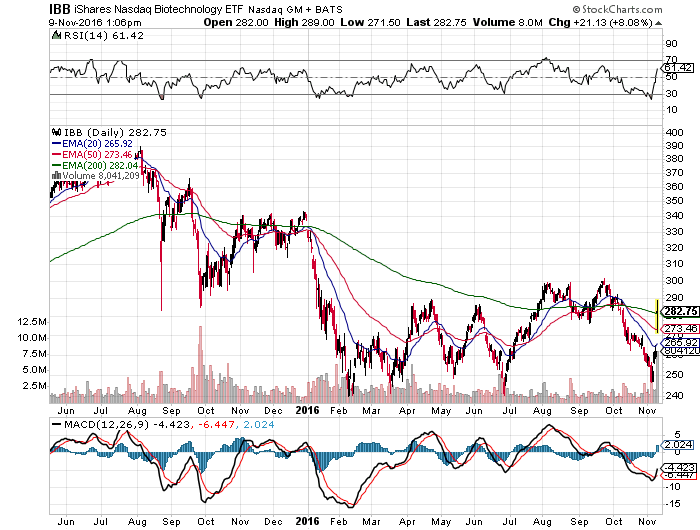 The ETF is now trading close to the highs going back to January. Individual stocks like Gilead Sciences (GILD) and Allergen (AGN) are down significantly probably providing some value, but investors need to be careful getting too euphoric on the sector. The high costs of healthcare in the US is still a big problem and one solution remains altering high drug prices. 
Both of these stocks are cheap in comparison to the sector, but be careful chasing this huge rally as the structural issues remain. If you want to own going forward, buy on dips.  
Disclosure: Long GILD