<!== INSTRUMENT %% %20000% ==!>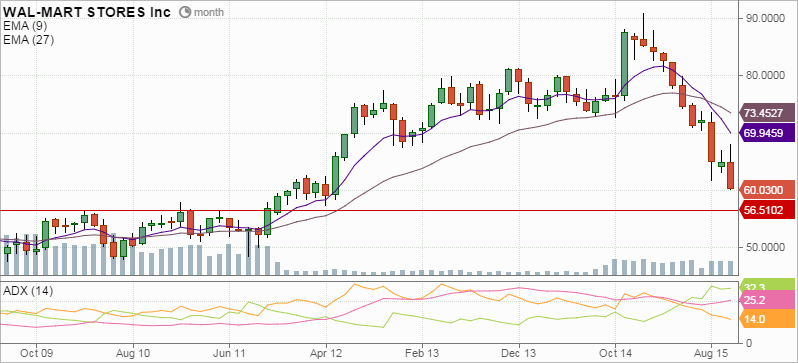 Wal-Mart shares fell 10 percent to $60.03 at the close in New York, the biggest one-day drop since January 1988. Even before the plunge, the stock was down 22 percent this year.
Wal-Mart said on Wednesday that earnings will decrease by 6 percent to 12 percent in the fiscal year ending January 2017. The prediction jolted analysts, who had estimated a gain of 4 percent on average, according to data compiled by Bloomberg. The dour outlook follows a protracted sales slump at Wal-Mart's U.S. stores and mounting concern that the chain is losing ground to online competition such as Amazon.com Inc.
may be fundamental picture is really grim enough, but short term I think we can see a bounce. If we will open today with gap around $56.50 I will buy the stock.