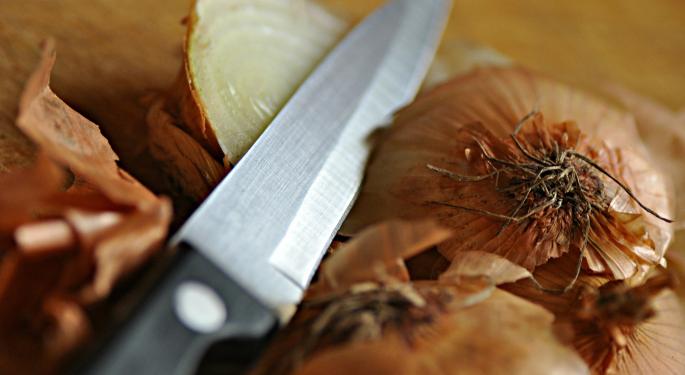 There is a battle going on in the tech sector between private companies that have taken the leap to go public and established technology companies that have been public for quite some time, Steve Vassallo, Foundation Capital general partner, explained during CNBC's "Squawk Alley" segment Monday. On the one hand, a new public company is likely still growing at "lightning pace." At the same time, they have to compete against public companies that are in fact some of the best companies to have "ever been born."
For example, Blue Apron Holdings Inc APRN 14.05%'s tenure as a public company is a mere few weeks but now finds itself potentially competing against Amazon.com, Inc. AMZN 1.33%.
"If you are Blue Apron you are starting to feel like Amazon is the White Walker and winter is coming," he said, alluding to an antagonist and a resounding chorus heard in HBO (Time Warner Inc TWX 0.7%)'s "Game of Thrones."
The same can also be said for Snap Inc SNAP 2.31% following its March IPO, Vassallo continued. The parent company of the Snapchat social media app continues to launch new and innovative features only for it to be outdone by rival Facebook Inc FB 0.75% that boasts "so much more scale."
This isn't to say that private companies are automatically doomed against their much larger peers, he added. For a private or newly public company to win they need to be "really close to their users" and offer a compelling product or service long before the user even knows what they want.
Also, smaller companies could see success in smaller "niche" markets which are big enough to offer a growth opportunity but at the same time too small to attract the attention of an existing tech giant.
"But that takes time and substantial investments," Vassallo acknowledged.
Date
Firm
Action
From
To
Jul 2017
William Blair
Initiates Coverage On
Market Perform
Jul 2017
Oppenheimer
Initiates Coverage On
Outperform
Jul 2017
SunTrust Robinson Humphrey
Initiates Coverage On
Buy
© 2017 Benzinga.com. Benzinga does not provide investment advice. All rights reserved.
Source