The performance of Ibrance will be crucial. Can robust revenue growth continue?
Lyrica & Viagra sales need to remain strong in order to keep the company's sales stable while its blockbuster drugs catch up.
Pfizer has taken on a sizeable amount of debt this year, so income investors should be watchful about dividend coverage.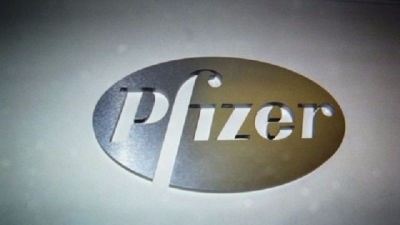 Pfizer (NYSE:PFE) announces its third-quarter earnings on the 1st of November. Analysts are expecting earnings per share of $0.61 on revenues of just over $13 billion. Both revenue and earnings estimates are higher than the same period in 2015. Revenues appear to be growing faster, which is understandable, as the company has made multiple acquisitions in recent times. This means margins will be in the spotlight in the third quarter. Pfizer's operating margin on a 12-month trailing basis has fallen to 24.6%, from a much more robust level back in 2013, when the same metric was almost at 30%.
The stock is basically trading flat for the year although it did reach the $37.30 level just before it announced its second-quarter numbers. However, the Prevnar family of vaccines really disappointed in the second quarter and the stock sold off as a result. Prevnar vaccines almost brought in $1.6 billion in revenues in the third quarter of 2015. The recent FDA approval for Prevnar 13 should help sales rebound here and it will be needed as this family of vaccines is the company's biggest earner.
Clinton's Policy Would Only Affect Companies With Generic Drugs
I think it's fair to say that many big pharmaceutical companies including Pfizer have suffered in recent months due to Hillary Clinton's posturing over excessive drug prices. Firstly, if she is elected, getting her plan through the Congress...
More