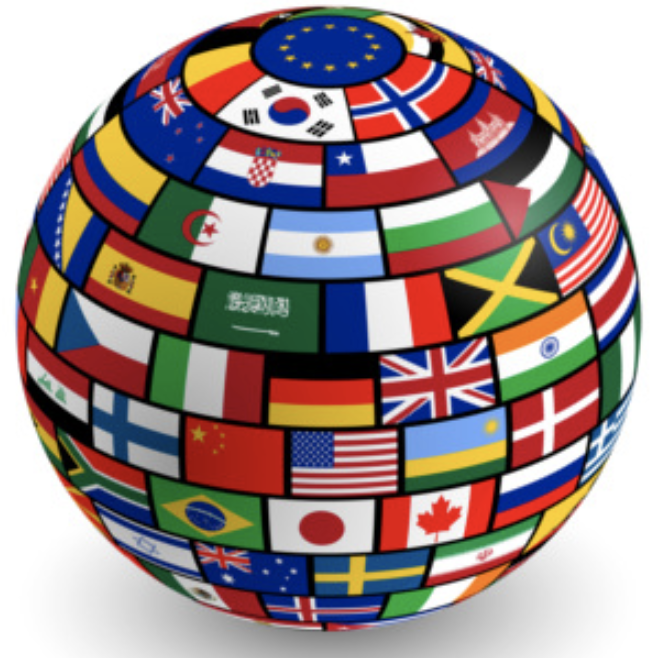 Barring some supply-side shock to the economy, it's likely that the business cycle in the US persists for at least another two years. Low interest rates and quantitative easing (QE) in the EU combined with improving private consumption is likely to help support the economy through the end of the decade.
As a whole, most developed economies are working around their expected capacities, recession risks are low, and central banks are either in full ZIRP/QE mode (ECB, BOJ) or just removing liquidity from the system and raising short-term borrowing rates (Fed).
The Phillips curve relationship that dictated past economic cycles has weakened as technology and globalization impact labor markets. Typically, as labor scarcity increases, workers can bargain for higher wages, with the extra wage costs passed off by corporations as higher prices, inducing inflation (i.e., monetary demand in excess of product and service output).
To stamp out inflation, central banks hikes rates, which increases debt servicing costs. When these debts can no longer be sufficiently paid at the aggregate level, growth rates stall, and individuals, corporations, and sometimes governments need to deleverage. The prices of risk assets fall, central banks cut rates and, if necessary, monetize debt through the "printing" of money and purchase of financial assets, and the cycle repeats.
Rates will primarily remain lower for longer due to high levels of debt at all levels of developed market economies (household, corporate, government). Higher debt servicing costs (or at least the threat of such if rates were to rise) diverts funds from productive consumption and investment outlets.
In terms of where central banks are in their cycles, China is ahead of the US, the US is ahead of the EU, and the EU is ahead of Japan. These four economies account for nearly $50 trillion in global GDP, or around 60% of total world output.
US GDP growth is currently 3%+ on a year-over-year basis, but is close to topping. Close to 70% of the US economy is consumption. For this growth to sustain itself, wages will need to increase. Prior headwinds from the a declining savings rate are no longer available, as this metric has trended toward a decade low, at just 2.9% of personal disposable income.

(Source: St. Louis Federal Reserve)

Below I run through a variety of different sectors, countries, currencies, and asset classes as it pertains to the general outlook and my personal thoughts on each.
Banks – Neutral to up
Banks are a common sector pick to lead the 2018 market. The thinking is that tax cuts and hawkish Fed policy will boost rates and provide the capacity for more profitable lending. The issue is that the Fed doesn't have a big impact on long-term rates and is hiking rates into an environment of flat to moderately improving inflation. So it's likely that we see a bearish flattening of the curve.
Tax cuts and deregulation can help the sector, but due to the aforementioned structural headwinds, it's unlikely that these policies are going to have a marked impact on longer-term results.
New Fed Chair Jerome Powell, set to take office in February, is likely to marginally soften the regulatory framework on US banks. The overarching regulatory structure of Basel III and Dodd-Frank is unlikely to be materially displaced, but his approach toward "pragmatism" when it comes to banking regulation is likely to be an incremental improvement for bank profitability relative to the current framework.
Fed balance sheet run-off could also have a favorable impact on boosting lending rates by pushing a greater supply into the market, pushing prices lower and yields higher. But it will depend on private demand. The 10-year US Treasury, a widely followed yield off which many financial and real assets are priced off of, can't increase too much without producing a drag on stocks.
US Dollar – "Long dollar" – one of the most popular trades heading into 2017 – flopped due to over-exuberance of how quickly the Trump administration would be able to push through its agenda. Tax cuts took until the end of the year and above-expectation growth in the EU, pushed the euro to 14% gains against the USD in 2017. Overall, it was the worst year for the dollar since 2003 and before September the worst since 1986.
Interest rates continue to be an important determinant behind currency valuations. There are an additional 75 bps of tightening priced into the curve by the end of 2018, 125 bps by the end of 2019, and 175 by the end of 2020 (source: December 2017 FOMC Projections). This is probably overly optimistic as we're currently at a federal funds rate of 142 bps.
Rising rates are generally taken as a sign of increased growth and/or inflation, accompanied by rising fixed-income yields. This brings more capital into assets denominated in this currency.
However, investors expect somewhat less, with only slightly more than two Fed hikes priced into financial markets by year-end 2018.
I am personally neutral on the dollar. Other countries are earlier in their growth cycles than the US, which has been a headwind over the past year for the dollar. US current account deficits also suggest overvaluation of the dollar relative to other international currencies.
Euro – The euro has gotten cheap since mid-2014 as the US ended its QE program while the ECB began its own, depreciating nearly close to parity in December 2016.
Since then, rising growth prospects in Europe and the ending of its QE program in likely 9-12 months has boosted the currency against the dollar and other majors. With the euro zone earlier in its business cycle relative to the US, a case could be made for the euro to appreciate closer to the 1.3000 mark against the dollar.
But longer-term, the US is likelier to have the higher yields and an edge in technological innovation – for example, technology companies represent about 24% of the S&P 500 but just 5% of the Stoxx 600.
Pound – The pound/dollar held an exchange rate of 1.4000-1.7000 throughout the period before the Brexit vote put it as low as 1.2000. Even at 1.35 to start the year, the pound is probably too low. Assuming the UK's trade deals, labor market mobility (particularly of the high-skilled variety), and industry remain in place between the UK and EU, some further normalization of the pound's value is expected.
Yen/Japan – Yen is considered a safe haven asset in a similar vein to gold and the Swiss franc. However, longer-term its currency looks less appealing given Japan's general level of indebtedness and severe demographic headwinds.
Over the next century, unless there's some surge in innovation or immigration laws are liberalized to some degree, Japan's population will decrease at a rate of nearly one percent per year. One hundred years from now, Japan's population is projected to decrease from 126 million to 50 million.
With GDP a function of productivity growth and growth in the workforce, if productivity grows at a rate of 2% per year and the population contracts by 1% per year, that leaves Japan with about a 1% growth economy long-term.
That rates can somehow materially increase at some point in the near-future is wishful thinking. With dependency ratios high and increasing, this will continue to weigh on Japan's deficits. Raising rates would be financial suicide. Over the long-term the direction of the yen is down.
Yuan – China's economy is still largely state-run and the PBOC will intervene in the currency to prevent it from getting too high or low. As the economy is restructured from industrial- to service-based, a cheaper currency is no longer necessary for the sake of ameliorating global trade competitiveness.
Instead, a balanced, fairly valued currency is looked upon more favorably to encourage private consumption. The equilibrium value of the yuan is probably somewhat lower than it is currently as growth is set to decelerate once system-wide corporate wide leverage is better contained. While China grows at 6.5%-7.0% annually, its sustainable growth rate when factoring in productivity and population growth is closer to 3.0%-3.5%.
China – China's economic restructuring is its biggest ongoing storyline where it moves from the indebted industrial sectors that characterize its interior economy toward the innovative service-based sectors predominantly situated on the country's coastline.
China needs to focus on restructuring its debt in order to achieve a "soft landing" as its growth rate heads toward its long-term equilibrium. This will include refinancing large portions and easing both fiscal and monetary policy over time to ensure that debt-related contractions don't stall its steady economic progress.
The country's debt and capital markets also continue to develop, with the PBOC regularly putting liquidity into the markets to ensure proper functionality. China's higher growth rate relative to developed economies put its returns higher; however, liquidity risks are much higher in these markets and will show up in the form of higher volatility.
Managing its capital account to stem capital outflows is also being used to promote stability in the yuan and toward productive domestic consumption and investment outlets.
REITs/Real Estate – REITs have yet to return to their July 2016 highs set when US rates bottomed. Similar to utilities, REITs become more favorable investments when rates decline given higher borrowing rates lessen the accretive potential of their investments. If one is likely to believe that rates are likely to stay lower relative to what's priced in (slightly more than two Fed rate hikes for 2018), this will provide a boost for REITs.
Outside of financing, the other aspect of REITs comes down to supply and demand in the underlying real estate markets. While commercial real estate went mostly sideways in 2017, residential real estate is continuing to appreciate at a rate faster than wages due to low supply currently on the market, which is a trend that will persist into 2018.
REITs are roughly in a mid-bound valuation relative to US stocks more broadly:

(Source: St. Louis Federal Reserve)

Insurance – Neutral. Insurance is a model similar to banks – "borrow short, lend long" – and low rates and a flattening yield curve are constraining profitability.
To ride out a period of low profits, expect the industry to enter into a period of consolidation wherein excess capital can be deployed for merger opportunities and greater scale.
Consumer Discretionary/Staples – The consumer sector is a mixed bag that was highlighted in 2017. The old, brick-and-mortar sector is losing its share of the market to e-commerce giants that emphasize low prices, great service, and fast shipping. This led to a drop in brick-and-mortar chains and surge in e-commerce platforms – e.g., AMZN, BABA, JD, and even a somewhat unlikely candidate in WMT, which has had success building out its own online retail platform.
E-commerce sales are likely to double between now and 2020, which will aid e-payments providers V, MA, AXP, PYPL, and SQ assuming they're well-managed.
Given poorer segments of the population may lack access to the internet, banking resources (e.g., credit and debit cards), and safe places to receive packages, this gives a boost to extreme discount retailers such as DG and DLTR.
Moreover, e-commerce will have trouble taking share away from items that are large and difficult to ship, and also big-ticket purchases. These include luxury, expensive electronics, appliances, and furniture.
Mid-retail will have strong Q4 results and can rebound with strong spending at this stage of the economic cycle, but many of these outlets will continue to struggle having failed to adequately adapt to a changing retail environment (e.g., M, JCP, SHLD).
United States – Up near-term, longer-term will face many challenges.
The US has levels of IOUs (national debt, private debt, unfunded pensions, Social Security, Medicare, among other items) that approached nearly 12x GDP. With an aging population that must be subsidized by a lower relative level of taxpayers, the long-term math simply doesn't work out. This isn't something that won't blow up at once, but will incrementally squeeze the country's credit quality and growth prospects.
Politicians of various categories and ideological persuasions have expanded entitlements far beyond what's sustainable out of self-interest (e.g., re-election) and at some point will need to be dealt with.
The mountain of debt that's been accumulated relative to GDP limits how high rates can go. The terminal fed funds rates has been consistently overestimated by FOMC since the recession, coming down from 4.25% to now 3.00%-3.25%. This estimation is too high, probably by a full percentage point.
I have US equity markets returning about 6.8%-6.9% annualized (in nominal terms) long-term, assuming interest rates stay where they are currently.
Cash – Every time markets become increasingly expensive and as monetary policy is tightened, cash becomes more compelling given economic risks increase more broadly.
Cash rates are still low and most banks have not needed to increase interest on deposits to the extent believed heading into the latest series of rate hikes. Savings accounts still mostly provide only a bit above 1% interest rates even with the fed funds rate at a lower-bound of 1.25%. Most checking accounts provide nothing, or even charge fees to accounts. Bank of America accounts since the crisis have yielded the equivalent of minus-0.62% interest when adding in monthly and/or maintenance fees.
Cash naturally still isn't very attractive, especially if you need yield and if you believe a major market shakeout or recession is still one or more years away. Being some ways out on the risk spectrum still makes sense.
Tech – The market is overweight tech given risk premia become compressed over time as the market goes up. After years of quantitative easing and low rates, markets are not cheap. When investors become desperate for yield and with effectively no other alternative, they are likely to pile into companies that are perceived to be innovative, rapidly growing, high-quality, and have high "betas." As a result, the NASDAQ was up 30% in 2017.
Tech generally has little to do with the macro picture (e.g., rates, price of oil) as most of these companies are valued for their ability to increase revenue irrespective of overall market conditions.
Tech valuations are heavier than non-tech US equities in terms of forward returns (and also in relative terms, see graph below), but nowhere near the anomalous period of 1999-2000.

Tech is, however, right around the most expensive it's been since the end of the 2000-02 recession.


Healthcare – The world population is getting older, so the long-term trend is up. US generics makers are also under fire from government investigations, litigation, and increasing competition, which has in turn made them relatively cheap for those willing to bet on a reversal or at least a normalization in business prospects.
Healthcare carries with it a high level of political risk in general and biotech is one of the market's most volatile sectors. So this is one part of the market that is difficult to trade, though attractive for those with a long-term horizon.
Equities – Equities are overvalued relative to historical real returns by 2.0%-2.5% with respect to forward annualized real returns. Nominal returns should be in the 6.5%-7.0% range long-term or what's close to about 5% in real terms.
If we wanted 7% forward real returns on US stocks (or about 9% in nominal returns), we would need to see the S&P back at 1,700.
To get 6% forward real returns (8% nominal) we would need to see the index back at 2,120. This assumes forward nominal economic growth of 4%.
For now, the direction on US equities will remain up.
High-Yield Credit – Spreads over safe assets are lower than ideal, which is reflective of low current default risks, but is below what's sustainable long-term.
Relative to stocks, HY looks cheap:
However, spreads at around 3.5% over Treasuries aren't particularly compelling, though they remain above the lows of the past two cycles of approximately 2.5%.


From that angle, you can argue that there is more spread to squeeze out of the "long HY" trade, but relative value considerations would suggest keeping HY to a more modest portion of one's portfolio at this stage. This is especially true if you have exposure to European HY, which is a stable, but very expensive market (yields often lower than intermediate US Treasuries).
US Treasuries (UST) – 2017 was a good year for Treasuries, an asset class that has held up well since 2013's taper tantrum.
2018 will be an unusual year for UST as the Fed's balance sheet run-off accelerates. Will private demand keep pace or will supply exceed demand and see Treasuries fall?
Most are expecting UST's to decline in value somewhat. I think it could happen to only a modest degree, as any increase in yields will pull money out of stocks to take advantage of this.
A flattening yield curve suggests that the bond market isn't as comfortable about the state of the economy. The 10-year yield has stayed around 2.3% for most of 2017, which would suggest that the Fed's belief that the terminal rate of 3.00%-3.25% is off-base. This is nonetheless predicated on the belief that the Phillips curve relationship showing the trade-off between inflation and unemployment will hold and therefore boost inflation and carry bond yields upward with it.
But as mentioned at the very top of this post, it's unlikely that we're going to see a big boost in inflation with global debt levels where they are and with labor markets different from what they were previously due to technological changes and globalization, both effects of which have mitigated upward pressure on corporate wage costs.
Treasuries are also an asset class that investors, sovereign wealth funds, and national governments buy as a liquid, safe haven, diversifying asset and not necessarily to generate a high return. Emerging markets are also growing increasingly wealthy, the US dollar is the world's reserve currency, and Treasuries – despite their unappealing yields – still offer better value than those seen through most of developed Europe and Japan.
Even with yields as low as they've ever been, getting 2%-3% yield for an asset that hedges against market downturns is still plenty attractive as a parking spot for capital. Long-term Treasuries were virtually the only major cash-producing asset that provided positive returns during the financial crisis.
As such, even as the Fed raises rates and is in the process of running off its balance sheets, I would expect that demand for securities backed by the US government to have considerable demand. "Short Treasuries" is a trade that has a lot going against it and I don't believe we're going to see a big rise in intermediate- and back-end yields with inflation likely running a bit higher but largely remaining soft relative to expectations.
Oil – Neutral
Oil hit $60 to close 2017, pulling it back toward highs not seen since mid-2015. Oil prices are currently dictated more by demand than they are supply, though is always open to change. Demand from coordinated global growth put oil back in a bull market.
Further appreciation in 2018 will be likely to come from the same trend, but will depend on whether it's concomitantly matched by supply.
OPEC, though less influential than 10+ years ago, still controls about 40% of the world's oil output. That they've committed to production cuts will keep supply lower, and US production has largely stalled over the past year as well.
Longer-term trends, such as technological innovations in drilling technology, tend to reduce the breakeven price of production for upstream oil firms. This fuels the incentive to drill. Cyclically, oil should remain in an upswing, but higher prices tend to beget higher supply. Supply-side shocks, such as the ongoing Iran-Saudi conflict are always a possibility but inherently unpredictable.
Natural gas – While oil is in a cyclical upswing, natural gas, though already cheap, is in a cyclical downswing. Winter in the US is expected to remain fairly moderate and decrease the seasonal demand for the commodity. New extraction techniques are also keeping supply high.
Commodities are inherently cyclical, so naturally the cure for low prices is "low prices," and at a certain point a cheap (or expensive) commodity becomes a prime trading opportunity. For now, the range for natural gas is around $1.50-$6.50/MMBtu. Natural gas starts 2018 around $3.00.
Gold – Neutral
Gold is useful as a general diversifier and for protection against supply-side economic shocks. It performs best in stagflationary economic circumstances, similar to the 1970s, and is most sensitive to the US economy given its interwoven nature in being a real-asset alternative to the US dollar, the world's reserve currency.
In the near-term, as real yields increase to some extent in the US, gold isn't expected to be the best performer. But as real yields decline toward the tail end of business cycles, as growth peters out and inflation rises, gold becomes a more compelling investment. It has a minus-0.84 correlation to US 5-year real yields.
Gold also has the use of hedging against the inherent flaws in a fiat monetary system. As debt builds in developed economies, this strains the value of these currencies, as central banks must "print" more in order to ease the burden of paying these liabilities. Accordingly, it makes sense for most portfolios, especially those that employ some degree of leverage, to have a small allocation to gold (anywhere from 3%-10%) without it being a distinctly bullish bet in its own right.
Silver – Silver is more of a leveraged bet on gold and doesn't have the diversification properties as gold due to its industrial uses, which increases its correlation to the global economy and equities (20%-25% correlation). For that reason it doesn't capture gold's best properties. It's somewhat of a hybrid between copper and gold (though still closer to gold) and similar to platinum.
Industrial metals/materials – Industrial metals tend to rise with global growth and drop on weakness. They share 40%-50% correlations with US equities and oil.
Growth in China and India have boosted these metals in recent years. An infrastructure bill out of the US in 2018 is also a potential catalyst.
Emerging markets – Compared to US stocks, emerging market debt assets look the cheapest they've been since 2001 on a simple ratio basis:

On the other hand, corporate EM debt provides just 217 bps of spread over US Treasuries of comparable duration:

Emerging markets as a whole look clear through 2018. Even as the Fed anticipates three rate hikes in 2018, it still takes time for these to make their way through the economy (i.e., short-term interest rate manipulation is an imperfect way to adjust the money supply and liquidity of various financial markets).
Positive developments for EM assets include higher oil prices and commodities prices more generally, as developing economies typically export materials as a material fraction of their GDP. Moreover, a weak dollar is a tailwind for these markets, as it tends to lower the relative price of many commodities that are based on the USD. And any dollar-denominated debt becomes cheaper by comparison.
Continued low yields in developed markets also support the argument that capital inflows will continue into EM to chase higher yields.
While EM assets aren't particularly attractive from the vantage point of traditional value investing with compressed risk premia, recessions risks are low, global economies are mostly growing in sync, and developed market money supply is on pace to increase through at least early-to-mid 2019. Consequently, emerging markets are likely to see appreciation in 2018.
Conclusion
On a macro level, no asset class is particularly attractive. Monetary policy tightening in the US is generally a time to reduce risk in these assets, either by moving into safer assets or into different markets.
Longer-duration safe assets – e.g., 20+ year Treasuries, A- (or better) rated corporate credit – also have headwinds associated with higher inflation risks and Fed balance sheet run-off that weren't available in 2017.
So for those who run balanced portfolios, this marks somewhat of a conundrum. In a market where everything is expensive, equities actually look more attractive than fixed income. However, increasing allocation to stocks at this point in the cycle – even though it's likely to continue for another 2+ years – isn't the prototypical value additive, risk-reducing bet. Putting more into safe assets as prices get higher and the cycle matures will lower risk but likely mitigate potential returns.
2018 could be a year similar to 2006, with moderate stock gains and a fairly flat bond market.
If I had to guess, I would say the S&P 500 ends the year around 2,900 with the 10-year US Treasury somewhere in the 2.40%-2.80% range. The Fed should continue to raise rates, but only gradually. The extended period of zero/low rates and a heavy balance sheet will continue to extend the current cycle, which will be poised to become the longest on record in 2019. The US bull market in stocks will become the longest on record on August 22 of this year.
Having balanced structure to the portfolio, keeping it hedged to any particular economic outcome, and reducing risk as prices continue to increase continues to be the general strategy.