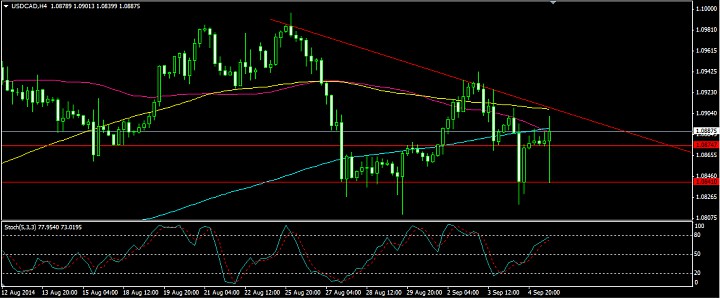 USDCAD : 4 Hour Chart
USDCAD today is showing some bumpy ride as both the countries US and Canada missed the expected readings. The pair is currently testing support from 1.0876 which earlier acted as support as well as resistance for the pair. The pair also seems like following a descending triangle trend on the 4 hour chart according to which the pair might break below the key support at 1.0841 signaling a bearish trend. Remaining above the support at 1.0874 gives a bias towards the bullish trend and the pair will confirm this bullish trend if it breaks above the falling resistance trend line.
However the demand for US dollar still seems supported and the pair will most probably remain above the support level at 1.0874.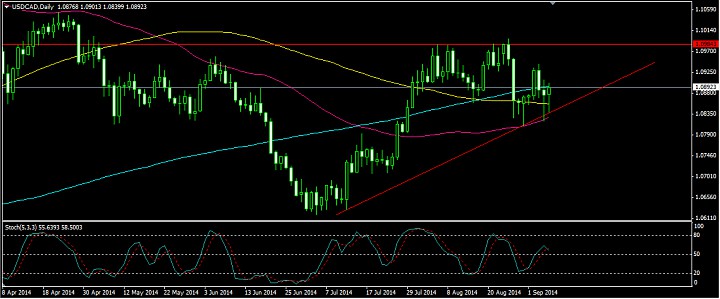 USDCAD : Daily Chart
Now if looking at the daily chart, the pair seems like following an uptrend as there seems an ascending triangle trend according to which the pair might break above the key resistance at 1.0984. So the pair may continue to rise from the rising support trend line.