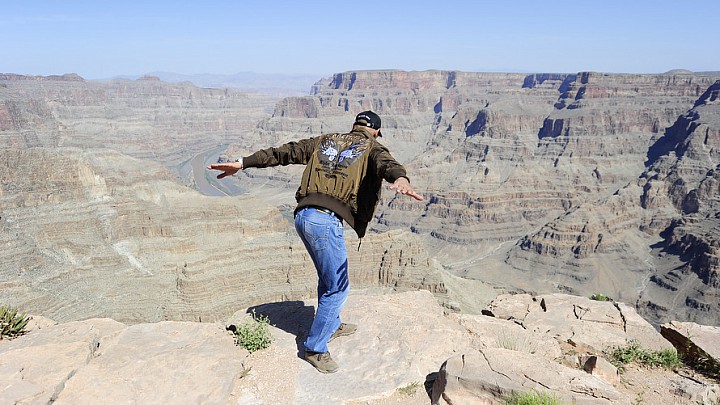 An unusual divergence between two market indicators—equity-market volatility and credit spreads—is flashing "mind the gap" signals, according to Bank of America.
A gauge of equity-market volatility, known as the VIX, and corporate-credit spreads—two market gauges that traditionally move in tandem—have recently diverged, as the following chart shows.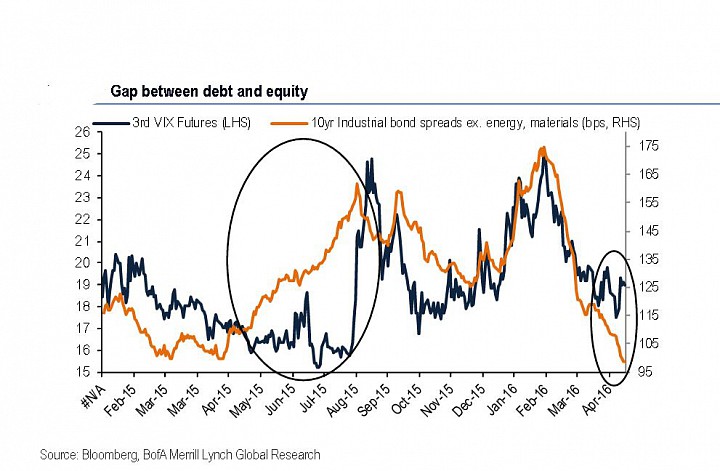 Bank of America's BAC, -2.98% analysts called this phenomenon a "striking decoupling," in a report released Monday, adding that the last time it happened, in mid-August 2015, what followed was a correction in the form of a stock-market selloff.
Credit spreads are a gauge of the market-implied default risk in the corporate bond market. Narrowing spreads reflect the market's confidence that defaults are becoming less common or less probable, an indication of an improvement in the market's perception of credit quality.
On the other hand, the Chicago Board Options Exchange's Volatility Index VIX, +6.95% also known as Wall Street's "fear gauge," is a measure of expected equity-market volatility over the next 30 days and is calculated using the implied volatility of S&P...
More