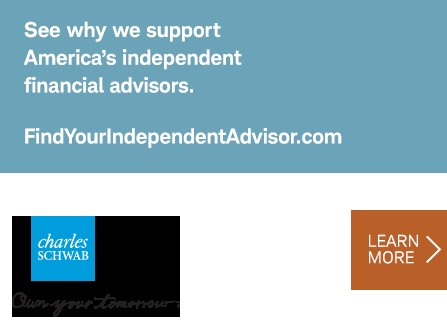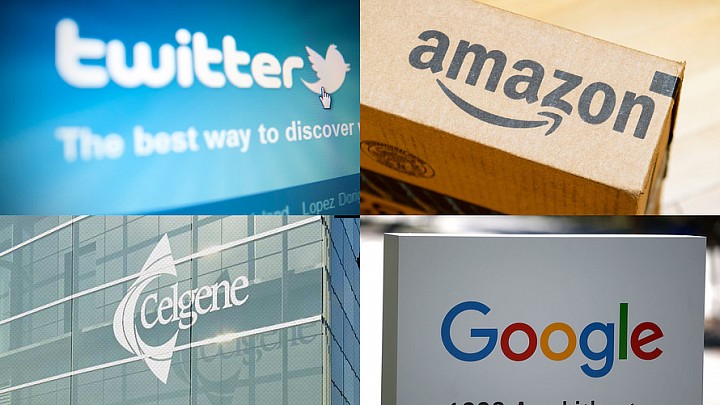 Thursday is expected to be one of the busiest days of the earnings season, with reports released in the morning leading to big moves ahead of an afternoon full of reports from some of the biggest names in tech.
Here's what you need to know:
Celgene plummets, takes many biotech stocks with it:
Celgene Corp. CELG, -19.76% tends to be a pretty stable stock in the volatile biotech sector, but an earnings report Thursday morning sent it tumbling and seemed to damage other biotech stocks as well.
Celgene reported a third-quarter revenue miss and lowered its 2017 and long-term guidance, sending shares toward their biggest one-day percentage drop in five years. The company reported sluggish sales for one of its top products, psoriatic arthritis and psoriasis drug Otezla, in the third quarter. Otezla revenue came to $308 million, significantly below the FactSet consensus of $405.5 million.
Celgene also said it expected difficult market conditions—which it attributed to controls in managed care, a health insurance approach that aims to cut costs, competitive dynamics and U.S. dermatology market challenges—to continue in the near term. The news fueled analyst concerns about the biopharmaceutical company's drug pipeline, especially after the company said last week that it will stop developing a once-promising Crohn's disease therapy.
See also: Top Celgene cancer drugs now 20% more expensive after latest price hikes
That abandoned therapy, called GED-0301, puts more pressure on Otezla and a drug product candidate called ozanimod, all of which are part of Celgene's inflammation and immunology development program, Wall Street analysts said. The developments have also left many observers speculating about deals, which could help bolster the company's development efforts.
Bristol-Myers Squibb Co. BMY, -4.59% also reported disappointing earnings Thursday morning, and biotech stocks were damaged. The SPDR S&P Pharmaceutical ETF XPH, -1.55% declined 1.3% in midday trade Thursday, leading it to a 5.4% decline over the last three months, and the iShares Nasdaq Biotechnology ETF IBB, -2.33% tumbled nearly 2%, compounding a 5.5% month-to-date drop. Celgene is a major component of the iShares ETF, making up 7.1% of the portfolio.
MORNING MOVERS
Twitter Inc. TWTR, +18.55% was headed for one of the biggest one-day gains in its history despite announcing a third consecutive revenue decline and admitting it mistakenly added millions of users to its totals for years. The beleaguered social-media company has only gained 12% or more in a single session three times in its history, but was up 17% at the end of the morning session, on track for its best day in more than a year.
AFTERNOON ACTION
The pace of earnings reports isn't expected to slow down after the market closes for the day, as some of the biggest names in tech plan to report. Amazon.com Inc. AMZN, +0.30% will report earnings for the first time since its deal for Whole Foods Market Inc. closed, and Alphabet Inc. GOOGL, +0.36% GOOG, +0.35% will continue to track Google's moves in mobile. Two Dow Jones Industrial Average components are also on the schedule in Microsoft Corp. MSFT, +0.67% which recently surpassed $600 billion for the first time since the dot-com boom, and Intel Corp. INTC, +1.67%
After Celgene's stark decline, two more big names in biotech will report in the afternoon, as Gilead Sciences Inc. GILD, -2.77% is expected to discuss plans for its Kite Pharma Inc. acquisition, and Merck & Co. Inc. MRK, -0.32% will report after announcing layoffs and a capitulation in hepatitis C. For more, check out the earnings calendar.
More