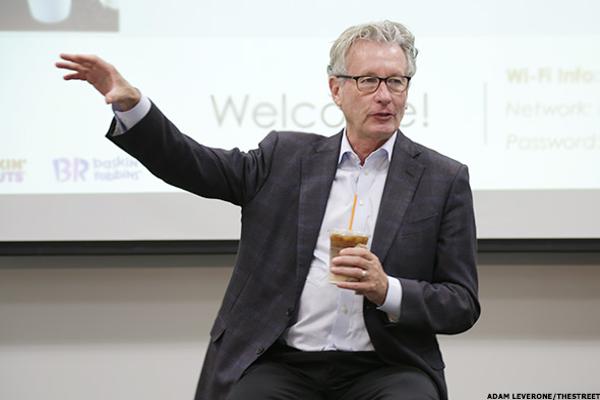 The consumer has become more optimistic in a post-election world, Dunkin' Brands (DNKN) CEO Nigel Travis said on CNBC's "Power Lunch" on Thursday afternoon.
Back in October, Travis said on CNBC that the consumer was in a slight funk ahead of the election. But that's changed as consumer confidence has improved and job numbers have been "very good," he noted. "I think the consumer has gotten into a better place. I think the consumer is confident about next year."
Since the Fed decided to hike interest rates...
More