Last week, Wells Fargo released a customer activity report for October 2016, which displayed large declines in both consumer checking account opens and credit card applications.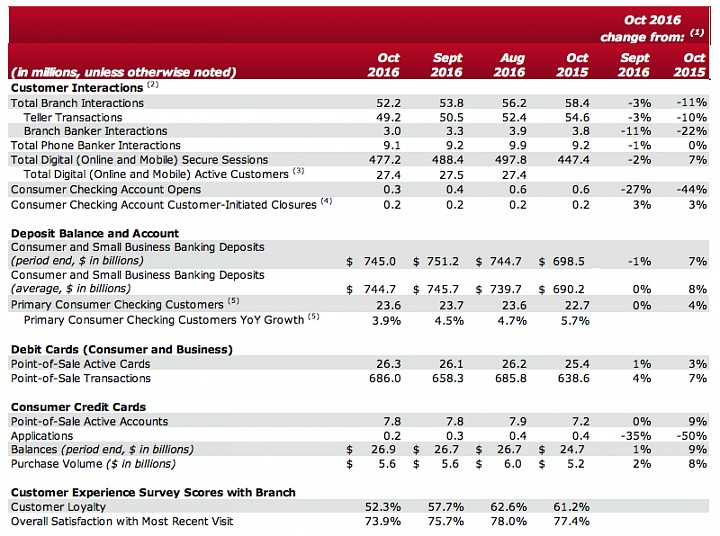 Customer loyalty fell from an all-time high of 62.6% in August 2016 (a month before the scandal broke) to 52.3% in October. October's reading is likely to be a multi-year low, given the dip immediately following the scandal. The steps the firm is taking to repair the firm's reputation (change in leadership, publicly declaring full restitution of scandal victims, etc.) may slightly perk up November's customer loyalty score, set to be released in mid-December. The fact that Wells is releasing customer activity figures mid-quarter may be an indication that management is soon anticipating a turnaround in the retail banking arm – or at the very least is working toward restoring public credibility through its transparency.
In more positive news, while the bank is having difficult bringing in new customers, existing customers continue to show loyalty to the firm, which helped increase overall deposit balance and debit card figures.