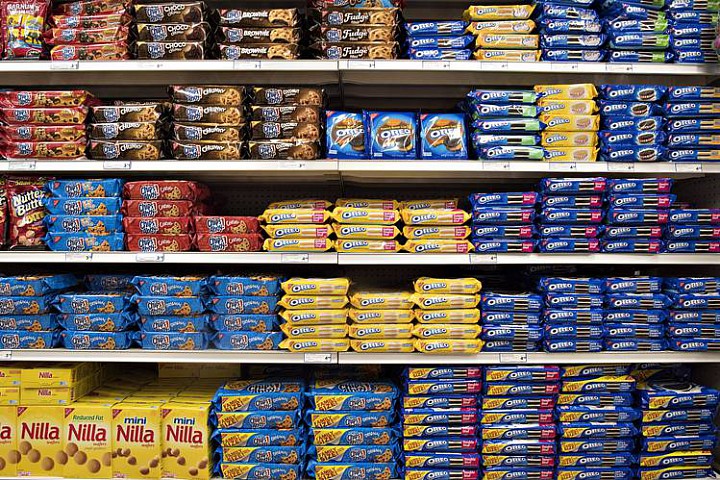 Now that a takeover of Hershey Co. is off the table, snack giant Mondelez International Inc. and its Chief Executive Irene Rosenfeld have signaled that ongoing cost cutting will be the way to profitability.
Mondelez investors seemed to welcome the end of the months-long play by the Oreo maker for the famous chocolate company. In late U.S. trading Tuesday—a day after Mondelez said it walked away from its pursuit of the big chocolate maker—Mondelez shares were up 4%, while Hershey shares were down nearly 11%. Mondelez's latest bid was rejected by Hershey last week, according to people familiar with the matter.
In fact, some Mondelez stakeholders, like activist investor William Ackman who holds a 5.6 % stake including options, have made it clear that executives should keep their heads down and focus on slashing expenses since its profit margin was among the worst in the industry as of a couple of years ago.
But while free to focus on meeting cost-cutting targets, Mondelez could face fresh questions about whether it now risks becoming a takeover target itself.
A deal with Hershey would have created the world's largest candy company, eliminating virtually any chance of Mondelez being targeted by a rival. Merging with Hershey would have let Mondelez "control their own destiny," said Brittany Weissman, an analyst at Edward Jones.
Some industry observers said that while Mondelez now could be...
More