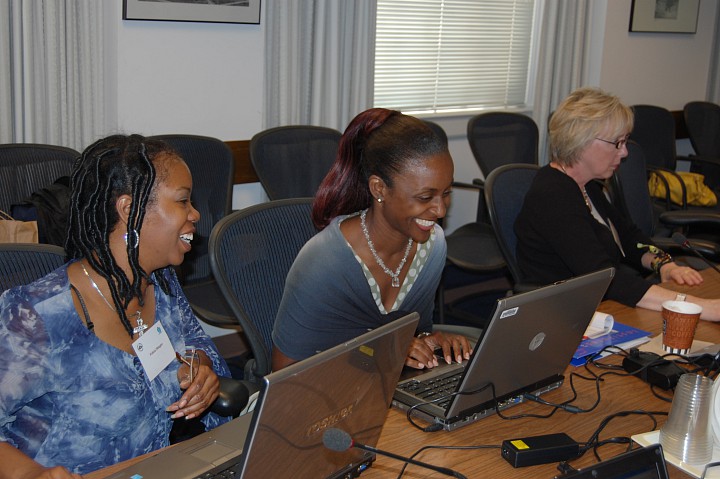 With all honesty. This is another one that varies. I say an overall NO. Making friends at work is more of a situational thing. This is what I have noticed, based on my experience. 
There are some people who start a new job and first focus on making as many friends as they can. Maybe work is the only time they go out and leave the house, who knows. There are many people like that. Where the only friends they have are their co-workers. I say, if you are not an owner befriending other bosses..then you should be at work to WORK. Some people get to focused on making friends and become incapable of handling the job. Especially if it is a challenging job, the focus should be on displaying good work ethic. The people who form crews at workplaces are usually the ones who never get promoted and are never top performers. Remember that your coworkers has had a life and imperative people in their lives before working at your job. You really can't expect a coworker to take you seriously as a genuine friend. 
Now I am not saying it is impossible to find a good lifetime friend at the workplace. Most of us find our mates at work. Like I said, it is a situational thing. You and a coworker can share many things in common and form a natural bond outside of work. You guys just need to understand that taking things at the workplace personal should never be the case. Especially if your job already operates in a undesirable manner. I have seen work friendships go from all right to completely LEFT. When things happen at work, like lets say you get a promotion and your work friend doesn't. If he/she is not mature enough..they will take it personal and possibly start acting some type of way towards you. 
Coworker friends also have the ability to sabotage you. Just like you wisely pick and choose your lifetime friends, you do the same about the people you choose to closely interact with at work. This is KEY detail about office jobs. Also, the nature of the job determines the mentality of the people. When there is something to compete for and people are not mature enough, petty concerns can surface and you are left stuck because "someone is your friend". 
Personally, I don't have time for that at all. Especially in an office setting. I simply go to work, perform my duties and go home to my REAL LIFE. Some people are miserable in their home lives and look forward to work for social replenishment. Stop limiting yourself to your job. Head out, join a club, take some free Zumba classes or something. If this is not your business then really ask yourself is this person fit to become a personal friend? This is simply my opinion. Out of experience following my go to work and come home tactic has gotten me promoted twice in the past.