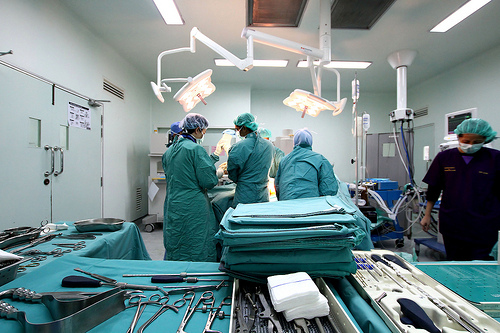 Sunshine Heart (NASDAQ: SSH) is currently trading low at $2.98, .67% down while Zack's recently downgraded the stock from a "buy" to "hold."
The company is an early-stage medical devices company primarily working on the C-Pulse system, according to a company press release, which is intended to treat patients with Class III and Class IV heart failure.
The clinical trial for the system was approved by the Food and Drug Administration in November 2011 and has remained in testing phase since.
Deaths and Application of the "Stopping Rule"
According to a press release, in conjunction with the FDA, Sunshine Heart previously had a "stopping in rule" in place with regards to the C-Pulse system clinical study, called the COUNTER HF clinical study, specifically. The rule stated if three patients died, for any release during the study, the study would come to a stop and the FDA would revaluate the study.
Four out of the 388 patients participating in the study passed away, resulting in the stoppage accompanied by an investigation by a separate, independent committee investigating the deaths. The study proved none of the three deaths were results of COUNTER HF, which prompted the reinstatement of the study soon after.
FDA Approves Amendments
Recently, the FDA approved and amendment to COUNTER HF's stopping rule, changing the language to say that if more than seven of the original participants pass away for any reason within 12 months, the study will be halted.
"Redefining COUNTER HF's stoppage rule to be focused purely on C-Pulse related events is an important study protocol amendment as it greatly reduces our risk of having to pause the trial again due to unrelated C-Pulse mortality events," commented Dave Rosa, President and Chief Executive Officer of Sunshine Heart, the press release reported.
For more business and financial news, click here.