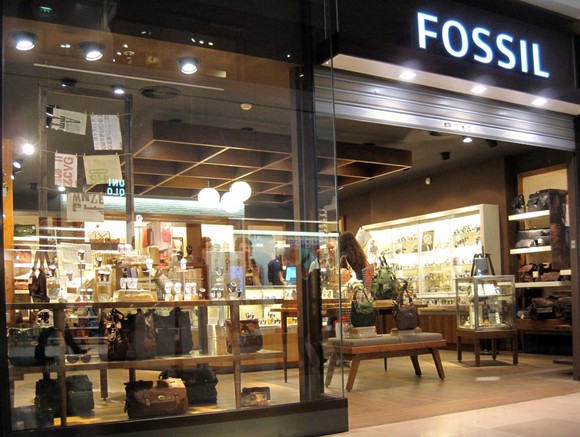 The Dow Jones Industrials jumped up to another record close on Friday, but the S&P 500 broke its four-day record streak with a slight loss on the day. Not even a terrorist attack in southern France was enough to dispel all the optimism in the U.S. stock market, and investors instead seemed to rely on fundamental strength in the U.S. economy to justify keeping stock prices near their high-water marks.
Yet some individual stocks did post big declines, and Fossil Group (NASDAQ:FOSL), Infosys (NYSE:INFY), and Ziopharm Oncology (NASDAQ:ZIOP) were among the worst performers on the day.
Fossil takes a hit from Swatch
Fossil Group lost almost 7% as investors responded in sympathy with bad news from a fellow watchmaker. Shares of Switzerland's Swatch Group plunged after the company warned that its first-half profit had fallen by 50% to 60%, and the company reduced its revenue guidance for the full year. Some speculated that luxury watches in the same price segment as popular smartwatches took the biggest hits, but others noted that the cost-cutting abilities of Swatch and its peers are limited by the need for high-quality craftsmanship in the upper levels of the luxury retail market. Given that Fossil seeks to stake...
More