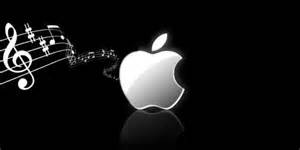 The streaming music industry is basically a duopoly, and it might surprise you to know that Apple (AAPL) isn't one of the companies at the top of the business. This seems crazy, considering Apple conquers just about anything it wants to conquer, but streaming music supremacy still eludes the tech giant. In fact, the two companies controlling the bulk of the music streaming industry are Pandora (P) and Spotify.
But make no mistake, Apple has long tried to take over music streaming, but it hasn't been able to. Apple's ill-fated streaming service iRadio has been a flop, and the $3 billion acquisition of Beats brought in another streaming service, which has also not been successful. This is why it makes sense for Apple to buy Pandora.
Pandora's stock has lost half its value over the past year, and the company is just worth just $3.4 billion. This is pocket change for Apple. What Apple would get in return are two key components: a brand and a lot of users.
Despite Pandora's challenges, it has a strong brand in the business. It also has 81 million users as of the end of last year. Rather than Apple continuing to go-it-alone, it should just buy Pandora and call it a day.