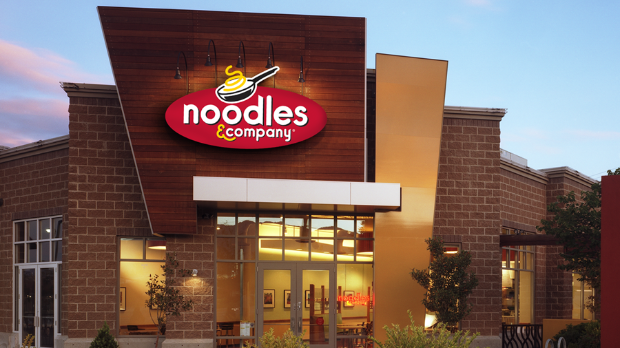 (Image source: Business Insider) 
A recent switch in the United States to Fast-Casual restaurants like Penera Bread and Chipotle (NYSE:CMG) has resulted in a lot of investment in these industries. There are a number of investors worried that these stocks might be over valued. The latest fast casual to go public was Noodles and Company (NASDAQ:NDLS) shares are worth about double the IPO.  Today however shares are down 10.32% because they beat expectations, no that not a typo. The company beat expectation by $0.01 but stocks dropped. This might be a sign of an overpriced stock.
Noodles has trading 212 times earnings and has a market cap. of $1.21 billion. AT 2:24 the share was down 10.60% at $42.26. 
So do you think the Fast Casual trend is worth riding? Is Penera going to go public soon? And finally is Noodles & Company the next Chipotle?