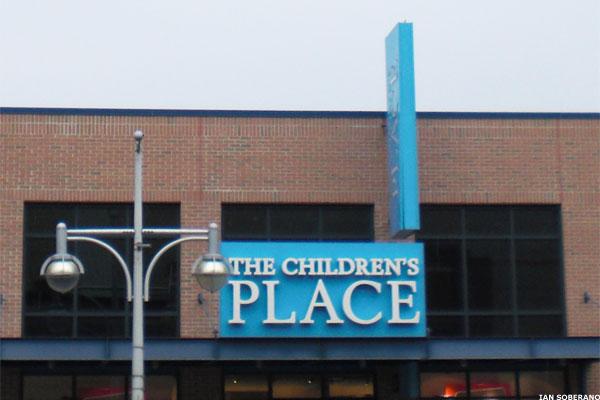 NEW YORK (TheStreet) -- Shares of Children's Place (PLCE) closed up on Wednesday after the company posted a smaller-than-anticipated loss for the 2016 second quarter.
Before today's opening bell, the Secaucus, NJ-based children's retailer reported an adjusted loss of 1 cent per share, topping analysts' estimates for a loss of 23 cents per share.
Last year, the company had a loss of 33 cents per share during the same period.
Revenue for the quarter was $371.4 million, above Wall Street's estimates of $368.6 million.
But third-quarter adjusted earnings per share are forecast to range between $1.93 and $2.01, below analysts' projections. Analysts are looking for earnings of $2.02 per share.
The markets may be unpredictable, but Jim Cramer can show you how to navigate it like a pro. Follow his blue-chip portfolio of stocks at Action Alerts PLUS. Join today and try it for 14 days—FREE!
For the full year, Children's Place now sees adjusted earnings...
More