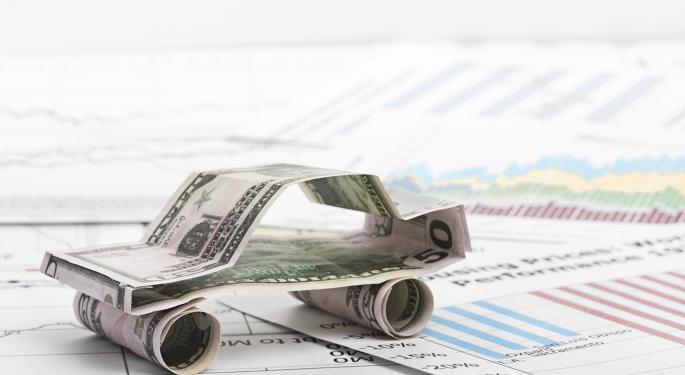 Some investors are wondering why the market is punishing Ford Motor Company F 0.39% and General Motors Company GM 1.77% despite their solid quarters (GM's EPS beat estimates by more than 20 percent). The answer just might that some headlines so far this year are sounding the alarm of the phantom menace that are subprime auto loans.
A subprime auto loan is one made to a borrower with a credit score of 619 or lower. Some market spectators are crediting the boom in auto sales this year to automakers' comparatively lax requirements for consumers credit.
Here are nine headlines featured by Benzinga this year highlighting the issue:
© 2016 Benzinga.com. Benzinga does not provide investment advice. All rights reserved.