Bitcoin's recent run up has stalled clearly at 273.00. The 4H chart shows the market retreating from 273 over the weekend and again during the 10/21 Asian-European session. Basically the virtual currency is forming a double top, with a base around 260.
BTCUSD 4H Chart 10/21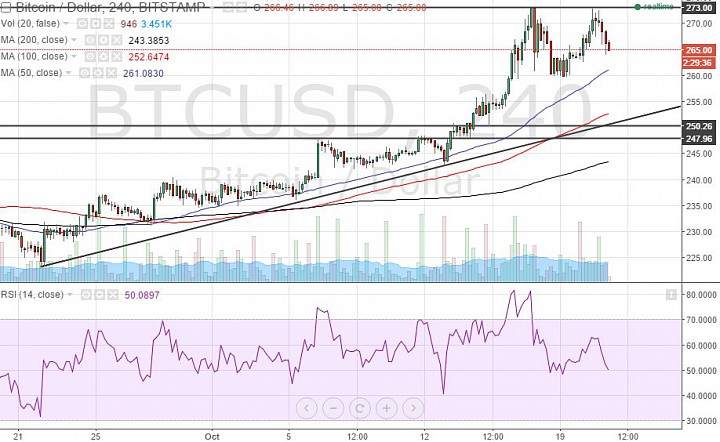 (click to enlarge)

A break below 260 should signal further bearish correction, but I would respect the prevailing uptrend. I would look for price to approach a rising trendline, and the 250 area, as the 4H RSI approaches 40. If price does stall and the RSI does turn back up, I would say bulls are ready to take back the market. Or even if the market is no longer bullish, bulls will have the timing for a short-term bull swing within the context of a medium-term consolidation.

For now, the short-term outlook should be bearish, but cautiously bearish, in anticipation of support because of the prevailing trend.