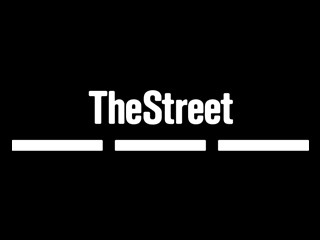 The following Coca-Cola Enterprises Inc. ( CCE) conference call took place on April 28, 2016, 10:00 AM ET. This is a transcript of that earnings call:
Company Participants
Thor Erickson; Coca-Cola Enterprises; Investor Relations
John Brock; Coca-Cola Enterprises; CEO
Nik Jhangiani; Coca-Cola Enterprises; CFO
Damian Gammell; Coca-Cola Enterprises; COO
Other Participants
John Faucher; JPMorgan; Analyst
Kevin Grundy; Jefferies LLC; Analyst
Judy Hong; Goldman Sachs; Analyst
Bonnie Herzog; Wells Fargo Securities, LLC; Analyst
Ali Dibadj; Sanford C. Bernstein & Co.; Analyst
Mark Swartzberg; Stifel Nicolaus; Analyst
Caroline Levy; CLSA Limited; Analyst
Brendan Metrano; Evercore ISI; Analyst
Chris McDonald; Redburn Partners; Analyst
Brett Cooper; Consumer Edge Research; Analyst
Bryan Spillane; BoA Merrill Lynch; Analyst
Pablo Zuanic; SIG; Analyst
MANAGEMENT DISCUSSION SECTION Operator: Welcome to the Coca-Cola Enterprises first-quarter 2016 conference call. At the request of Coca-Cola Enterprises, this conference is being recorded for instant replay purposes. At this time, I would like to turn the conference over to Mr. Thor Erickson, Vice President of Investor Relations. Please go ahead, sir. Thor Erickson (Investor Relations): Thank you. Thanks to everyone for being on our call today. We appreciate your interest and for joining us to discuss our first-quarter 2016 results, and our outlook for 2016. Before we begin, I would like to remind you of our cautionary statements. This call will contain forward-looking management comments and other statements reflecting our outlook for future periods. These comments should be considered in conjunction with the cautionary language contained in this morning's release, as well as the detailed cautionary statements found in our most recent annual report on Form 10-K and subsequent SEC filings. A copy of this information is available on our website at, www.CokeCCE.com. Additionally, it is important to highlight that statements made about Coca-Cola European partners, or CCEP, and the proposed merger on today's call, are made with full recognition that this is subject to regulatory approvals and other conditions at closing, and that until the closing of the transaction, we are operating our businesses separately and independently. Today's remarks will be made by John Brock, our CEO; and Nik Jhangiani, our CFO. Damian Gammell, our COO, is also with us on the call today. Following prepared remarks, we will open the call for your questions. In order to give as many people as possible the opportunity to ask questions, please limit yourself to one question, and we will take follow-up questions as time permits. Now I will turn the call over to John Brock. John Brock (CEO): Thank you, Thor. Thanks to each of you for joining us, as we review our first-quarter results and our outlook...
More