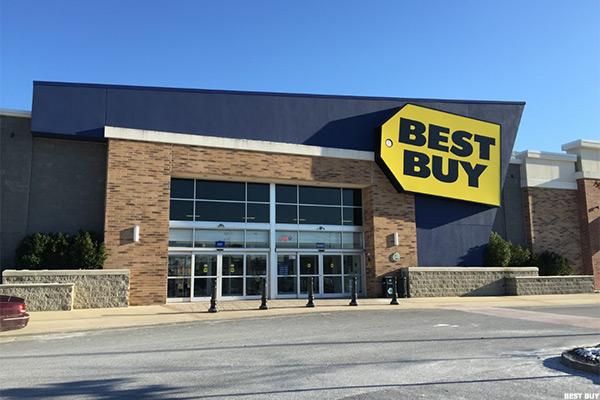 Giant high-definition TVs are becoming more affordable and widely available -- a phenomenon that could make Best Buy's (BBY) holiday season far less joyful.
Jefferies analyst Dan Binder downgraded his rating on Best Buy to hold from buy on Monday, citing concerns that a maturing 4K, or high-definition, product cycle will translate to softer same-store sales and margins in this key category for Best Buy.
"Average selling prices for large screen 4K TVs have dropped another 30% on a trailing 12-month basis and Walmart (WMT) and Target (TGT) have dramatically increased...
More