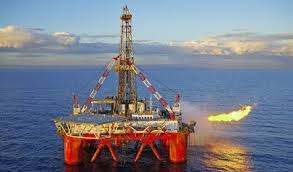 Several big investors think the best deals right now can be found in the energy sector.
 "We're very bullish on the energy sector. Probably no other sector in the world are we as bullish as we are on energy," said David Rubenstein, the co-founder and co-CEO of private equity firm The Carlyle Group (NASDAQ:CG) , on CNBC Monday.
Oil prices have tumbled from over $100 a barrel in the summer to under $50 now . Many big oil companies have slashed spending and laid off workers in response to the rapid fall in prices.
"There will be attractive opportunities to buy now. We do think prices will come back a bit," Rubenstein said.
The Carlyle Group is one of the largest private equity firms in the world. It has $9 billion to invest in energy assets.
 The Carlyle Group's enthusiasm about energy is telling given that the firm took a substantial hit to profits at the end of 2014 due to the sharp decline in oil and energy assets.
In the stock market, companies like Exxon Mobil (NASDAQ:XOM) and ConocoPhillips (NASDAQ:COP) have tumbled 20% or more since the summer alongside oil's big plunge. But famed investor Warren Buffett actually cut his holdings of these two companies at the end of last year, leaving some investors to question whether buying them even at depressed levels is a wise bet. 
Few experts comments from CNBC and FOX :
 "Look for bargains, but to choose wisely. "
 "super major" oil companies are a good bet due to their strong balance sheets, high dividends and diversified business models."
For now, there is little sign that oil prices will rebound substantially soon.
The consensus view is that prices fell mainly because of a huge oversupply of oil on the world market. Now that the United States has returned as a major energy producer and the Middle East isn't cutting back , the world has a lot of oil for sale.