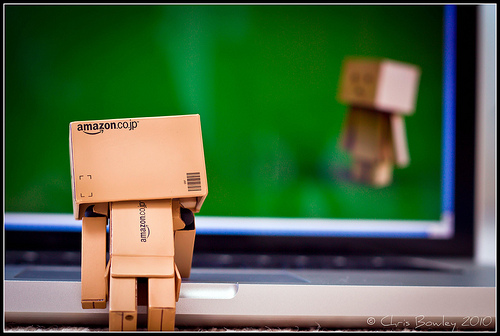 Amazon Prime (NASDAQ: AMZN) subscribers, get ready to be disappointed.
Back in the good ol' days of Amazon Prime, subscribers would be able to add up to five other users to their accounts, enabling them to add their own, private credit and debit card information. However, those days are over.
Beginning last week, subscription holders are only able to add one other adult to their account and must share credit and debit card information within the account, according to CNN Money. This is an attempt by Amazon to encourage potential users to sign up for their own account.
Currently a regular Prime subscription is $99 per year. For students, the service is half off.
However, the news isn't all bad. Unlike before, the two users sharing the account can share Prime Instant Video services, Kindle Owners Lending Library, Prime Early Access and Prime 2-day shipping, which was previously available with the earlier version of the service.
In what is an obvious attempt on Amazon's part to gain subscribers, some of the most loyal members of the premium service may be a little ticked off by this change. However, from an economic standpoint, it's a completely logical forward step by the ecommerce site.
Allowing users to add four other members, for free, to their account means Amazon loses a hypothetical $400 per account. Taking away the ability to completely disallow customers from adding family members to accounts would be a little extreme, but having just one seems to be a pretty generous compromise on Amazon's part.
For more business and financial news, click here.
*This is editorial content and expresses the opinion of the author.