Overview
A couple of weeks vacation away from the day to day noise of markets can help give you some much needed perspective. I highly recommend it. Let's take a look at where things stand.
The S&P is 1.3% off its all time high of two weeks ago.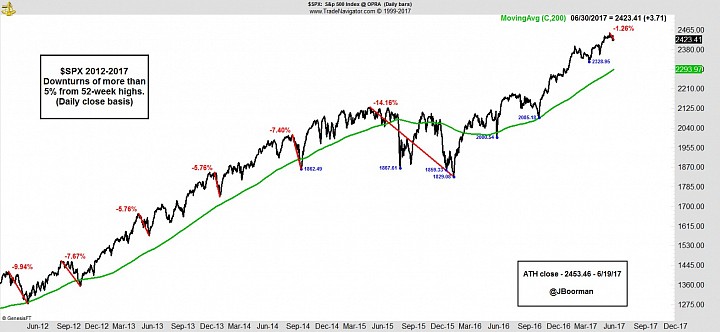 .
The new bull market that began in July 2016 is intact. The S&P was up for June, posting another higher high and higher low.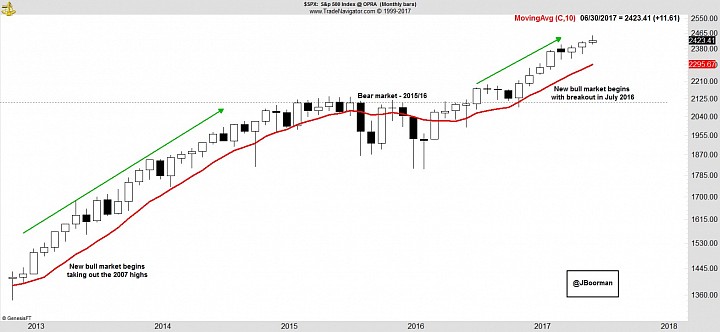 .
The S&P tested its 10-week and 50-day MA but ended the week above both.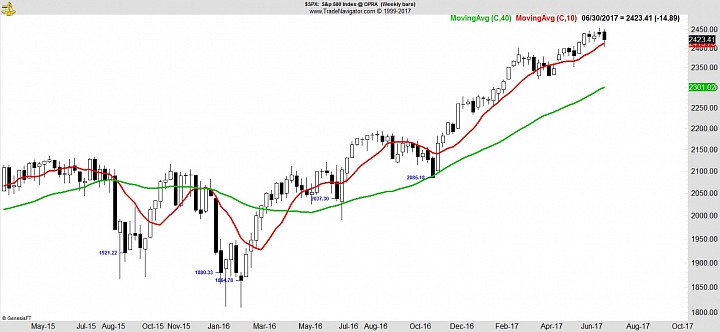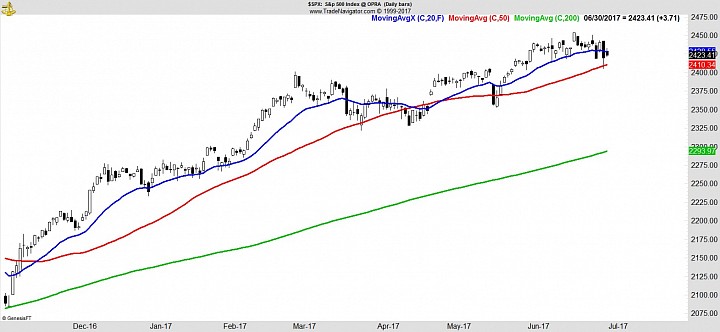 .
If equal-weighting it is your thing, you get the same picture.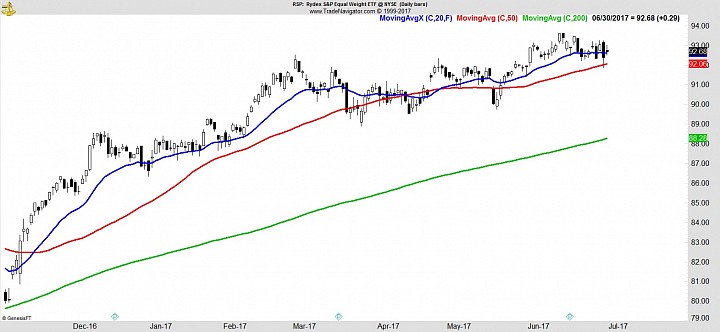 .
The Dow Transports is at new highs.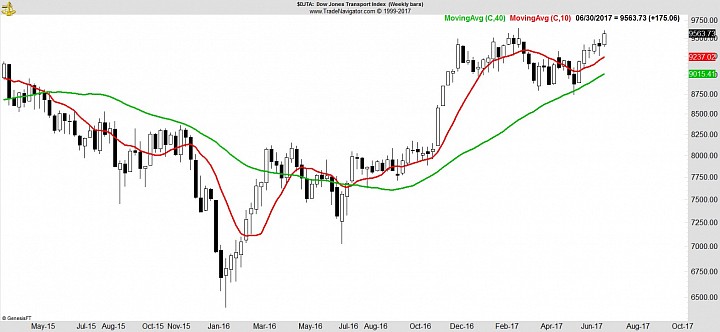 .
The Microcaps index is too.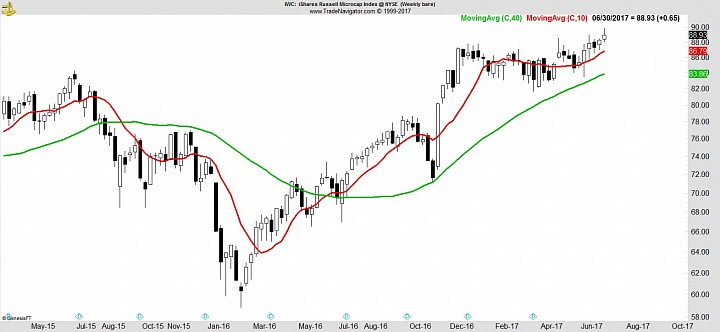 .
The NYSE Composite, Russell, and Midcaps aren't far behind.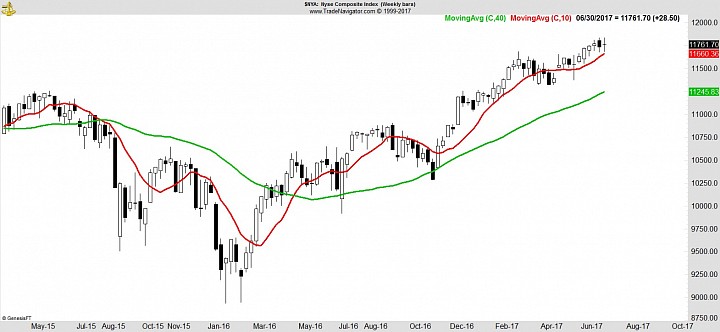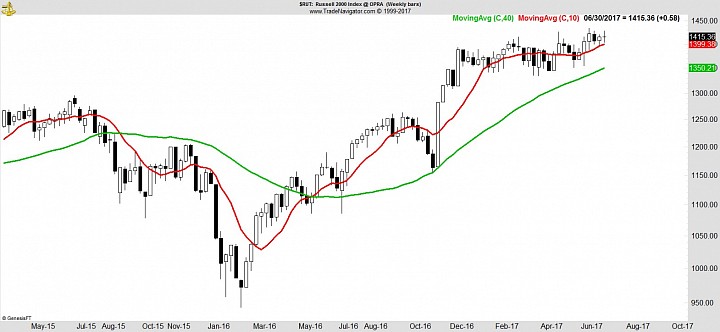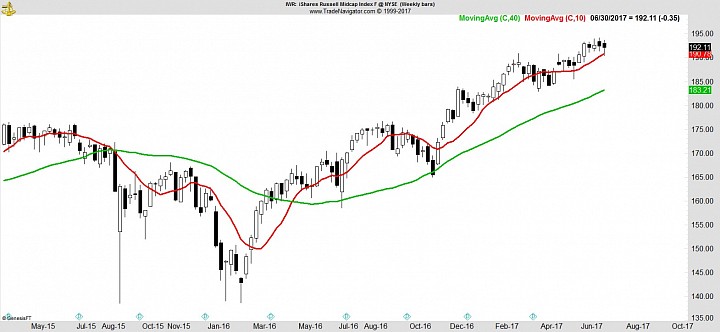 .
Breadth is strong, just below its highs for both the NYSE Cumulative Advance/Decline, and S&P 500 stocks only.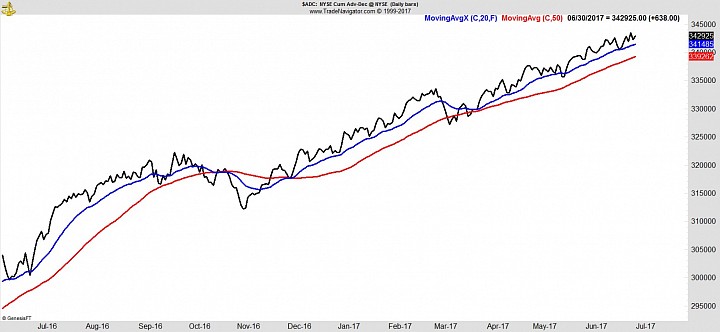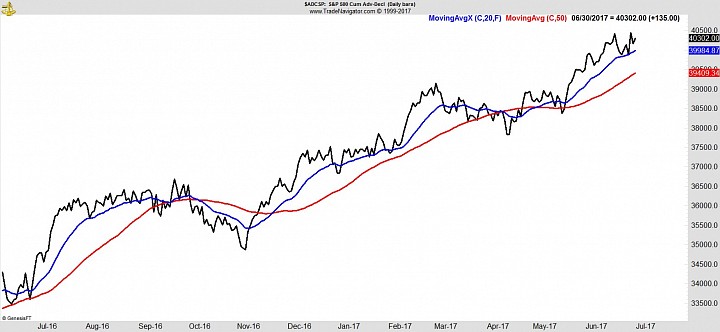 .
So what's everyone's problem?
Oh, the NASDAQ.
It closed below its 10-week and 50-day MA for the first time since the last time.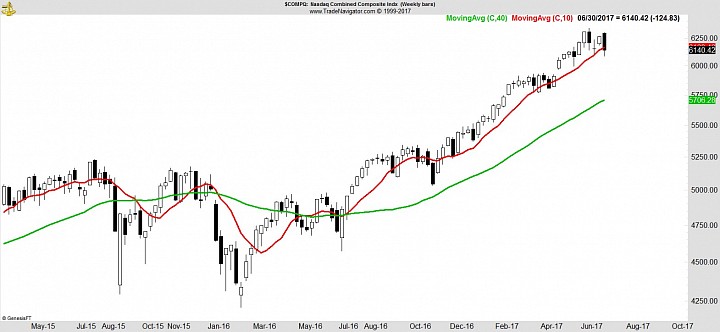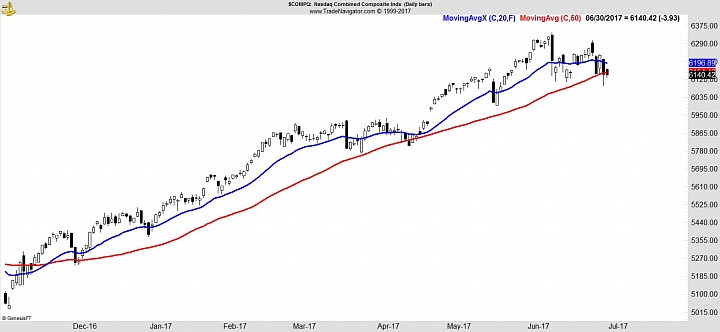 .
When most indices are at or near their highs while others are testing their MAs, but breadth remains strong, the reason is very clear. This is rotation, pure and simple. It's easily and quickly felt in a highly concentrated...
More