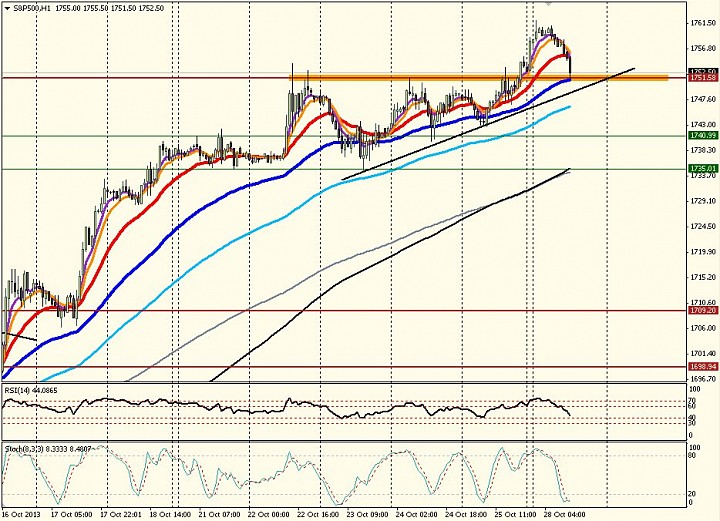 US equity futures (the S&P500) rallied overnight, reaching 1760 before falling back prior to the NY open.

The move overnight extends the positive move on Friday in which the key index was able to move above the 1750 level.

It therefore shouldn't be much of a surprise that that 1750 resistance level from last week is now being tested as a level of support.

In the 1-hour time-frame the current support is also the 55-EMA. 
There is a flurry of reports from the US this week, the Fed meeting, and important earnings. Let's see if there is much of a catalyst this Monday, and if the rally overnight was a harbinger of more gains, or if it was a fake-out, that will be followed by a pullback/correction.