Although Washington keeps on disseminating an anti-Russian sentiment among the people of the U.S., the American nation is not the enemy of Russia, according to Maria Zakharova, Russia's official representative of Foreign Ministry.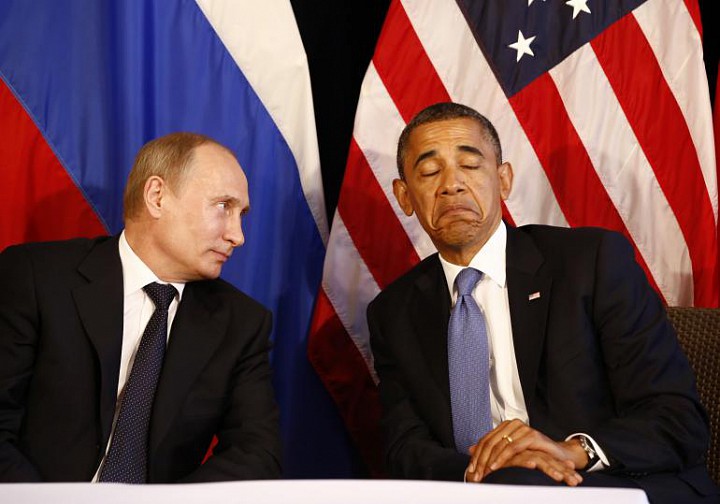 In early August this year, Maria Zakharova became the first woman in history to assume the post of director of the Russian Foreign Ministry's Information and Press department.
Zakharova believes that the American nation is not hostile to Russia. "The U.S. is not Obama. The U.S. is the people who populate the country. The problem lies in the fact that the current US authorities are trying to impose anti-Russian sentiments on their people," Zakharova said in an interview with Russian daily Komsomolskaya Pravda.
"But the U.S. as a nation and Americans as a people are not our enemies," she added.
Zakharova was then asked to give her opinion on U.S. President Barack Obama's January statement that the Russian economy was "in tatters."
"I am very surprised by the fact that the head of a state, who considers himself a civilized person, is proud of doing harm to other people," Zakharova said, referring to Obama's allegedly harmful actions toward Russian people.
"I have always thought that we should be proud of doing good to people. This is the first time I've ever seen something like this in the history of modern diplomacy," the first female director of the Russian Foreign Ministry's department said.
After Obama had made the statement in his State of the Union Address in January this year, Russian top officials revealed what they thought about it.
Russia's deputy prime minister in charge of the defense industry called the U.S. President a "dreamer" in his Twitter Inc (NYSE:TWTR) post. Dmitry Rogozin expressed the widely-spread belief in Russia that Western sanctions were not as effective as their initiators had thought.
"Obama has claimed that the Russian economy [is] in tatters because of the United States. Like he has torn us like a dog would tear a rag. What a dreamer," Rogozin wrote in his Twitter.
Frants Klintsevich, a member of the parliamentary majority United Russia party...
More