The Euro was very strong after the ECB event risk yesterday. The EUR/GBP rallied sharply. But as it drifts higher, we should note 2 things:
1) There is a flat range resistance area in the 0.8330-0.8350 area.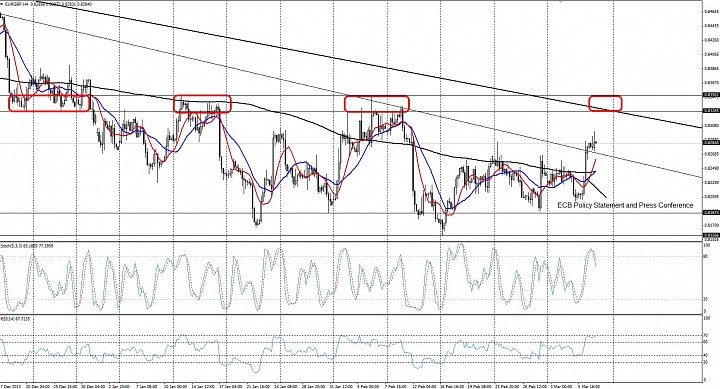 (EUR/GBP 4H Chart)
2) Before this flat range, EUR/GBP was in a bearish market, and the falling resistance reflective of this bearish trend will be around the 0.8330 level if the EUR/GBP rallies for another session or two.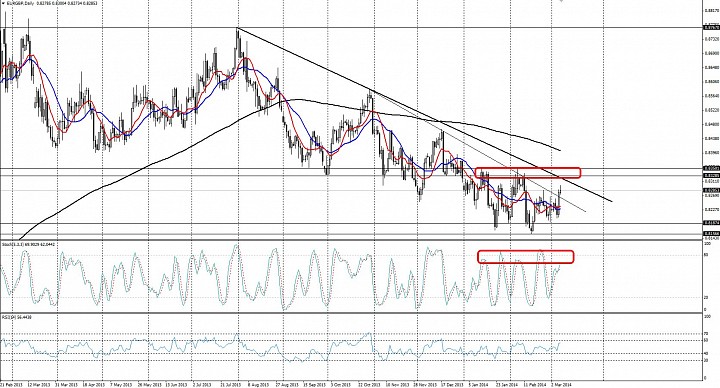 (EUR/GBP Daily Chart)
Anticipate Breakout too
With that being said, the resistance there from 0.8330-0.8350 should be very apparent for the market to see. A break above 0.8350 thus should be a significant sign that EUR/GBP is reversing the trend since August 2013. On such a break I would start considering buying on a dip. 
Play the resistance:
Whether the market is going to create a bottom or not, we can expect some intra-session bearish attempts if the market gets to the 0.8330-0.8350 area. I would worry a bit if the pace of the rally into this resistance accelerates. Otherwise, I would look for signals in the 4H-1H charts to short there.