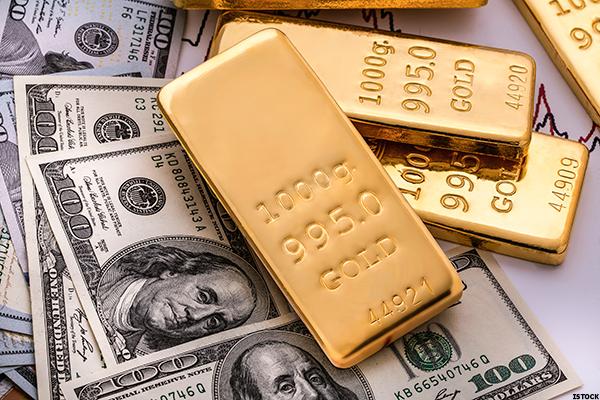 NEW YORK (TheStreet) -- Shares of Barrick Gold (ABX) were advancing in mid-afternoon trade Friday as gold prices rallied on a weaker U.S. dollar.
For December delivery, gold was rising 0.66% to $1,325.80 per ounce on the COMEX this afternoon.
The metal was gaining today as the dollar index fell on a weaker-than-expected jobs report for August.
The U.S. Labor Department reported earlier today that nonfarm payroll employment grew by 151,000 in August vs. an increase of 275,000 in July.
Analysts surveyed by the Wall Street...
More