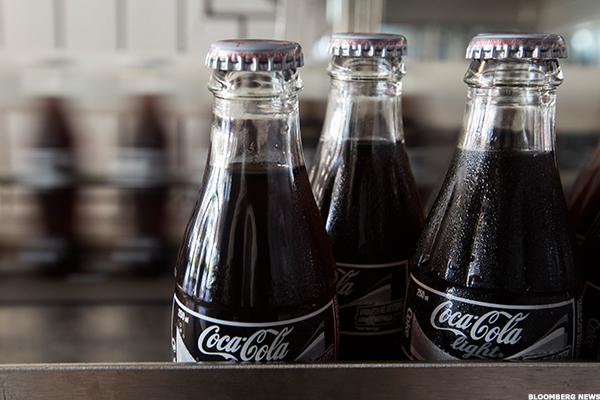 Coca-Cola's (KO - Get Report) first-quarter earnings showed why its nice to have a portfolio of beverage brands.
The soda giant reported earnings excluding one-time items of 45 cents a share, narrowly beating Wall Street estimates for 44 cents. Total revenue clocked in at $10.3 billion, down about 4% year over year due to the strength of the U.S. dollar that clipped sales by 5 percentage points. Coke's organic revenue, which excludes the impact of currency fluctuations, rose 2% on the the back of momentum globally for sports drinks, teas, packaged water and energy drinks. Global volume rose 2%.
The company on Wednesday reiterated its financial targets for the year. Organic revenue was...
More