The New Zealand Kiwi has been a strong performer all around today, gaining on the USD, JPY, EUR and GBP. I will focus on the NZD/JPY because I have been watching it quite closely myself after having opened a long position in the pair mid last week.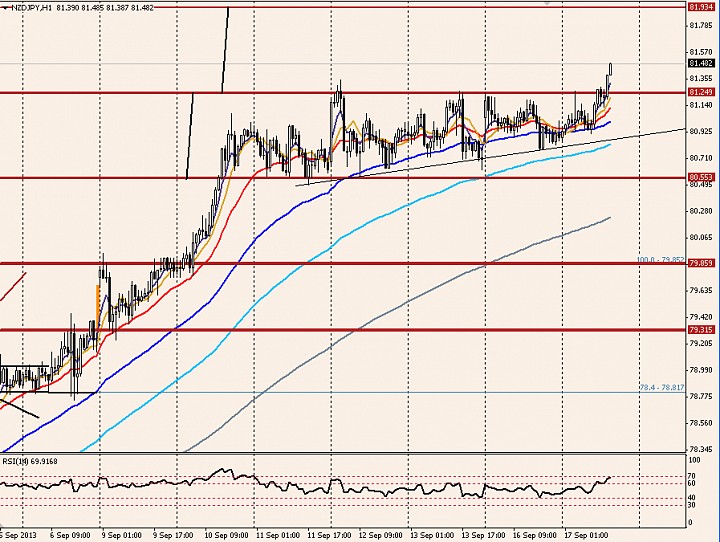 Not too much technicals to talk about here except to point out that after a strong rally in the pair, and a consolidation that has lasted about a week, we see the Kiwi breaching its resistance level of its sideways channel, a positive sign that we may see further gains in the pair.
A measured move projection (measuring the distance from low to high of the recent range, and projecting that distance from the broken resistance level) gives us a target of around 81.90.
However, there are some higher targets as well from the daily time-frame that we talked about in my September 10th article - "NZD/JPY - Breaks Trendline and Horizontal Resistance - Are May's Range Levels Next?" - which include 82.30 and 84.75.
- Nick