Cigna Corporation today reported third quarter 2015 results with strong revenue and earnings contributions across the Company's diversified portfolio of businesses driven by the continued effective execution of our strategy. Consolidated revenues in the quarter were $9.4 billion, an increase of 7% over third quarter 2014.
Cigna's adjusted income from operations1 for the third quarter of 2015 was $593 million, or $2.28 per share, compared to $548 million, or $2.06 per share, for the third quarter of 2014. 
Company also raises 2015 adj. EPS outlook to $8.40-$8.60.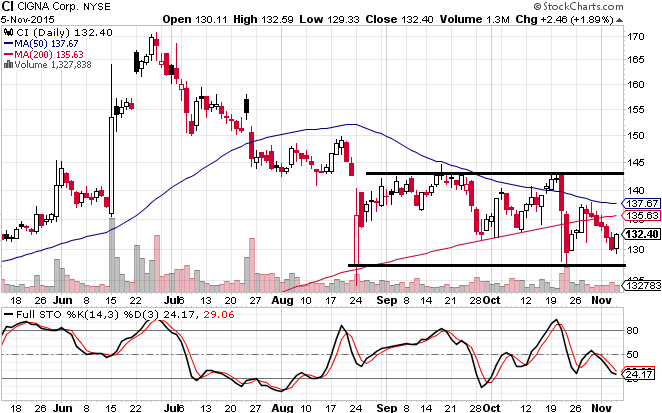 Triple bottom. Will buy it. Target price $140-142 per share