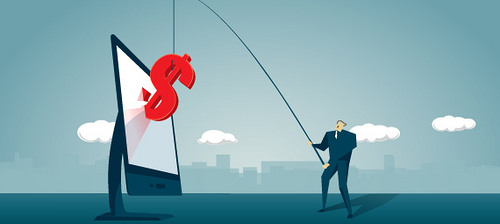 Image Credit: Flickr
More bad news for health insurer Anthem Inc., (NYSE:ANTM). In the wake of a recent hacking scandal in which identity theives uncovered more than 80 million pieces of information, the company, which insures customers across 14 states, is warning of an email phishing hack.
According to a press release from the insurer, hackers are sending former and current customers deceptive emails designed to look like they are sent from Anthem. The message asks the customer to sign up for credit monitoring services in lieu of the hacking scandal a few weeks ago.
Anthem urges customers to follow these guidelines in order to prevent any more security breeches:
-DO NOT click on any links in the email.
-DO NOT reply to the email or reach out to the senders in any way.
-DO NOT supply any information on the website that may open, if you have click on a link in email.
-DO NOT open any attachments that arrive with email.
"Anthem will contact current and former members via mail delivered by the U.S. Postal Service about the cyber-attack with specific information on how to enroll in credit monitoring," Anthem said in a press release. "Affected members will receive free credit monitoring and ID protection services."
The company further stated it will not be contacting its customers over the phone asking for credit card information or social security numbers.