S&P 500 Melt-up: Agree or disagree?

29 july 2016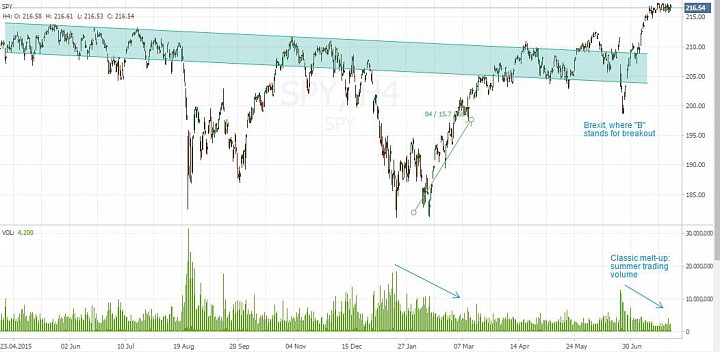 S&P 500's melt-up is clear. Volume fading on each spike up. This does not imply a drop ahead just yet. When the signals appear members will get a free alert. Free analysis here. 
to tradingIdea.
Related: Nasdaq QQQ. Might as well speculate on DUST, NUGT, DWTI.
As markets move higher, oil falls to $41/bbl. This is the fundamental disconnect. In time, markets will follow oil's price move.
Agree or disagree?
Voting is over
Waiting for


the right answer