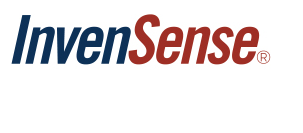 Or at least Pacific Crest analyst John Vinh thinks InvenSense (INVN) is an augmented reality play. The developer of motion sensors has long struggled to move beyond large customers like Apple (AAPL) that pressured margins without much success. The weakness in the premium smartphone market recently sent the stock below $6, but the company has a bright future in the IoT as the market develops over the next decade.
Pac Crest suggests the stock could see a pickup in demand due to Pokemon Go and places a target price of $9 on the stock. 
Even after the rally today, InvenSense only has an EV of around $600 million with revenue expectations in excess of $300 million. If the company can ever turn a leading position in MEMS sensors into premium pricing and margins, the stock will see some significant gains. Definitely one to look at buying on dips. 
Disclosure: Long INVN