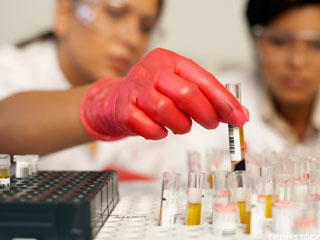 Updated with more information throughout.
BOSTON (TheStreet) -- The two leading drugs to treat Duchenne muscular dystrophy, drisapersen and eteplirsen, are accepted officially for priority review by the U.S. Food and Drug Administration.
With the intrigue about regulatory filings out of the way, investors can now focus solely on what really matters -- the outcome of the FDA reviews and the impact on the drugs' respective sponsors Biomarin Pharmaceuticals (BMRN - Get Report) and Sarepta Therapeutics (SRPT) .
I won't bury the lede any further. I believe FDA will approve drisapersen and eteplirsen. Biomarin and Sarepta both win. This doesn't mean I believe the drugs are equivalent. I'm still in the "eteplirsen is better than drisapersen" camp, although I acknowledge my Sarepta favoritism comes with a generous helping of blind faith in the relatively scant eteplirsen clinical...
More