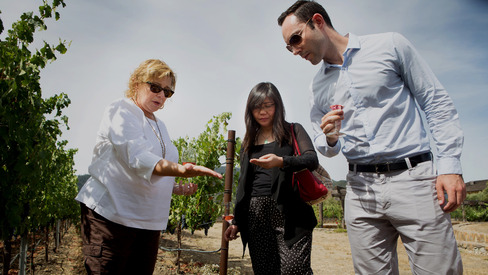 Chinese Internet giant Alibaba Group Holding Ltd. is betting that a country known for sipping black tea will develop a taste for Napa Valley red.
The e-commerce company will offer Robert Mondavi cabernet sauvignon, pinot noir and other varieties to its 367 million Chinese customers through its online store Tmall, in a partnership announced Tuesday with Mondavi-owner Constellation Brands Inc.
Alibaba Chairman Jack Ma is fighting slowing sales growth and a struggling Chinese economy by importing popular brands such as Converse sneakers and Levi's jeans. The deal with Constellation Brands marks the start of "Tmall Vineyard Direct," planned to feature wineries from around the world. Alibaba executives last week toured the Mondavi winery in California's Napa Valley, north of San Francisco, and are looking for additional partners.
The agreement gives one of America's leading wine brands prominent placement in one of the world's fastest-growing wine markets, where U.S. wines have been...
More