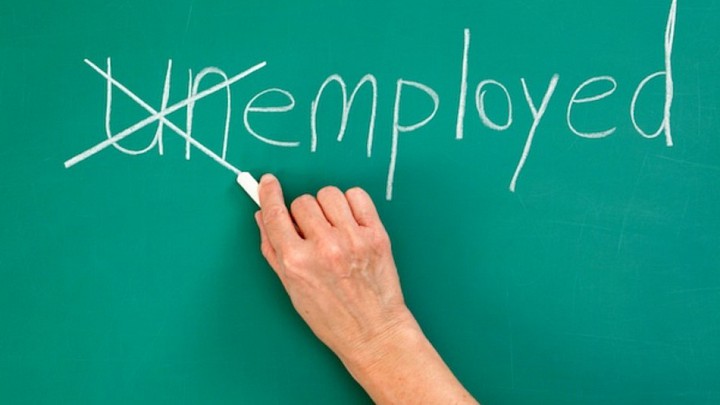 At the very beginning of searching for a job you should ask yourself what would like to do. Is there anything you are good at? Do you have any hobbies? Of course, your high school and college degrees are important, too.
First step into all that, is writing your resume or updating the existing one. Then, depending on your field of interest, start searching for job ads on internet job sites, in the newspapers, or in your unemployment office. It's always good to talk to a career consultant who could help you discover what job you would be good at. Your friends, previous colleagues or family members are people that could also help, so make sure to inform them that you're searching for a job and what kind of a job you're hoping to get. Also, it's important that they know your strengths, skills and the value you bring to a company before they refer you.
Posting your resume on the internet is a smaller part of your search, but not really enough. You should be proactive, taking initiative, showing others that you're not just waiting for someone to stumble upon your resume and call you.
Many companies have their own databases of potential employers, so don't wait for them to post a job ad. Send your resume to those companies with an explanation why would you be the right person to work for them. Of course, there's no need to tell you that you should also do a research about the companies you're applying for a job to.
Another good way to find a job is attending job fairs. What you should not forget is that you're not the only job seeker out there, and if it happens that you did not get a job, as you were hoping for, it's not the end of the world and you should not lose hope, but move on, richer for that experience. Don't forget that a job search is a job for itself and requires your time and energy, as any other job.
Depending on your area of expertise or your desires, when you're applying for a job, take some time to write a good cover letter. While your resume consists your education details, previous job experiences, skills and hobbies, cover letter contains an introduction, a few sentences about your qualifications, what you have to offer the company and a request for an interview.
In the meantime, you can keep improving your skills and maybe signing up for courses that are provided in your area to learn some new skills and meeting new people. All of that improves your social skills, which are very important.
Being called for an interview doesn't mean you got the job. It's just one more step you need to cross on your way. You should prepare for the interview as well. Keep your answers short and clear. Have in mind that those people have other work to do and you don't want to bore them, but keep their concentration on you. Maintain eye contact and stay calm. When you're asked why should they hire you, explain in a few sentences why you applied for that particular job, why you want to be a part of their company and what can you do to benefit the company.
Don't lose focus, be positive and confident. Good luck!