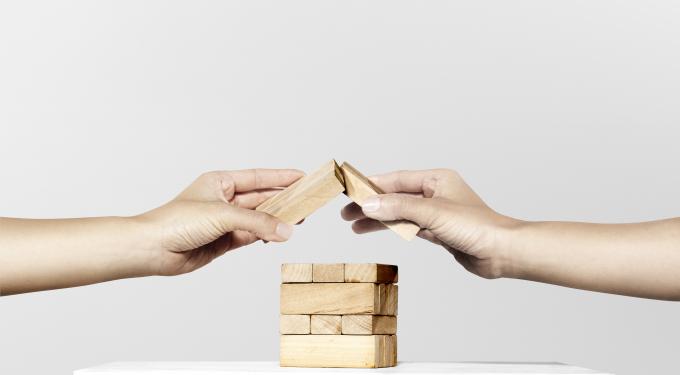 Interest rate concerns appear to be overblown and already baked into the share prices for these two residential agency mREITs.
On August 12, Nomura analyst Brock Vandervliet published a research report upgrading both Annaly Capital Management, Inc. (NYSE: NLY) and American Capital Agency Corp. Real Estate Trust (NYSE: AGNC) from Neutral to Buy.
Vandervliet also increased his target price by $2.00 for both NLY and AGNC, resulting in projected total returns of 32 percent and 31 percent, respectively.
He noted that both of these agency mortgage REITs currently have low levels of leverage, and therefore are well positioned to take advantage of the next interest rate cycle.
Interest Rates - Damage Done & Forecast
Nomura foresees a slow and steady approach by the Fed moving forward, with gradual rate increases over time.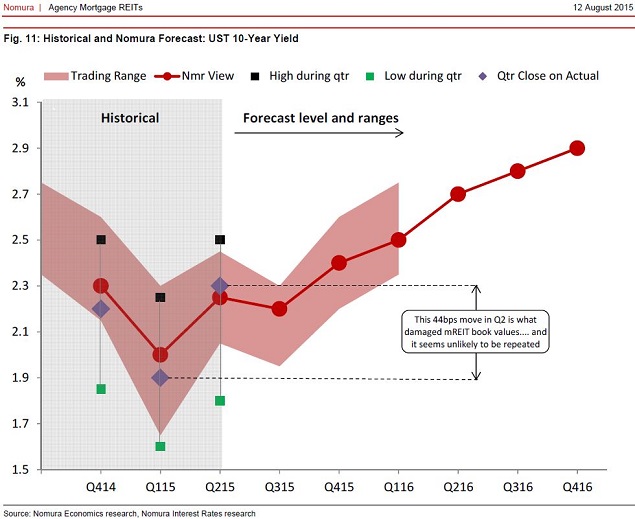 During 2Q15 the 10-yr Treasury yield rose from 1.92 to 2.35 percent, the largest move during the past two years.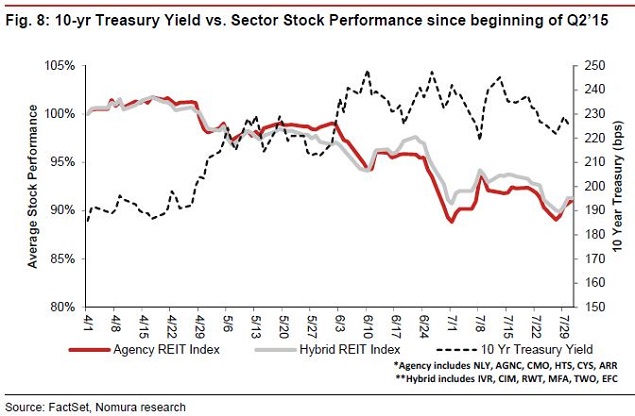 As a result, for agency REITs under coverage by Nomura...
More