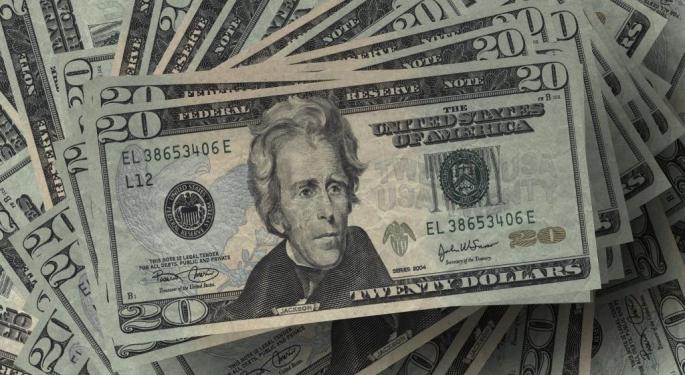 BGC's Colin Gillis argued in his report that Apple and its stock already reached "peak Tim Cook" more than a year ago when the company was worth $775 billion.
Related Link: BGC Cuts Apple To $85: 'The Muse That Drove Apple Has Gone Somewhere Else'
The analyst cited several reasons for his downgrade, many of which were sentiments shared by even Apple's bull crowd. For example, there is the ongoing risk that Apple's next iPhone release will see a slower upgrade cycle compared to prior releases.
Gillis' thesis against owning Apple's stock is a longer-term call and as an analyst his job is to advise investors on Apple's stock, not traders. In other words, no analyst on Wall Street can and should be faulted for short-term volatility.
With that said, investors who did take Gillis advice and sell Apple's stock are missing out on Apple's upside.
Shares of Apple hit an intra-day low of $96.42 following Gillis' downgrade. On Wednesday, Apple's stock hit an intra-day high of $104.35. This corresponds to a move of 8 percent or a move of $7.93 per share.
Apple's stock regained around $40 billion of its market capitalization since Tuesday's low.
Date
Firm
Action
From
To
Jul 2016
BTIG Research
Maintains
Buy
Jul 2016
UBS
Maintains
Buy
Jul 2016
Brean Capital
Maintains
Buy
© 2016 Benzinga.com. Benzinga does not provide investment advice. All rights reserved.