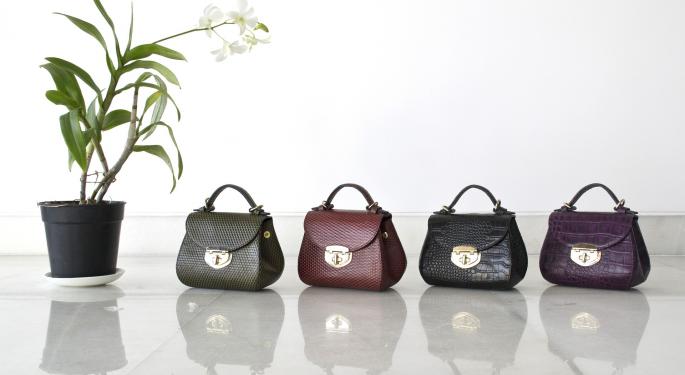 Guidance, forecast and outlooks from a sector's model companies can suggest to investors the extent of gains or losses a sector will witness. Such is the case with Kate Spade & Co KATE 21.4%, which guided below the analysts' numbers. There is a natural concern that percolated into the rest of the companies in the same league.
While releasing its second-quarter results, Kate Spade indicated that it sees achieving EPS in the range of 0.63–$0.70 using the normalized tax rate of 40 percent on net sales of $1.37–$1.4 billion for the full year. Earlier, the luxury retailer predicted EPS of $0.70–$0.80 for the full year. The revised outlook was sharply lower than analysts' estimation of an EPS of $0.78 on revenue of $1.41 billion.
Investors also failed to take a cue from the confidence expressed by Kate Spade's CEO, Craig Leavitt, who said, "We remain very confident in our long-term growth initiatives and have a number of strategies in place to drive our business in the second half of 2016." There appears to be something hurting the industry — perhaps dwindling tourism figures — which might not be restricted to one company, but the entire sector.
Following the growing concerns, investors preferred to lock profits or dump the stock, at least in the near term. Look at the following related stocks that traded down after the luxury retailer reported:
Kate Spade plunged $3.99 or 19.81 percent at $16.15
Investors will now be looking for fresh catalysts when the luxury retailers like Coach and Nordstrom report their earnings results next week on August 9 and 11, respectively. Any favorable results from these two or other companies could reverse the sentiments.
Separately, Jefferies analysts led by Randal Konik, however, remained bullish on the handbag space. The analysts recommend investors to shop Coach and Michael Kors ahead of earnings. The brokerage boosted its price objective on Coach to $53 and retained the price target of $75 on Michael Kors shares.
Jefferies sees upside potential for these two stocks in the second half, as well as beyond fueled by several catalysts.
At time of writing, Kate Spade was down 20.31 percent at $16.05.
Date
Firm
Action
From
To
Jul 2016
William Blair
Initiates Coverage on
Outperform
May 2016
Citigroup
Maintains
Buy
May 2016
Goldman Sachs
Maintains
Neutral
© 2016 Benzinga.com. Benzinga does not provide investment advice. All rights reserved.