Since pushing above $50 per barrel, crude has taken a bit of a breather. Nevertheless, at least one chartist thinks oil is heading toward fresh highs.
Master technical analyst Louise Yamada says two charts show that crude, still largely trapped in a long-term bear market for more than a year, is targeting new levels around $70.
"The interesting pattern we have in place is the potential reverse head and shoulders bottoming process," explained Yamada on CNBC's "Futures Now" in a recent interview. "Crossing through $50, which we could define as the neckline suggests that the market for oil could go higher."
This notion came as oil markets fell more than 2 percent during Thursday's trading, but eked out a fifth consecutive week of gains.
Yet looking at the charts, the founder of Louise Yamada Technical Research Advisors said that if an investor takes a measured move from the head to the neckline, one could make the projection upward towards $70.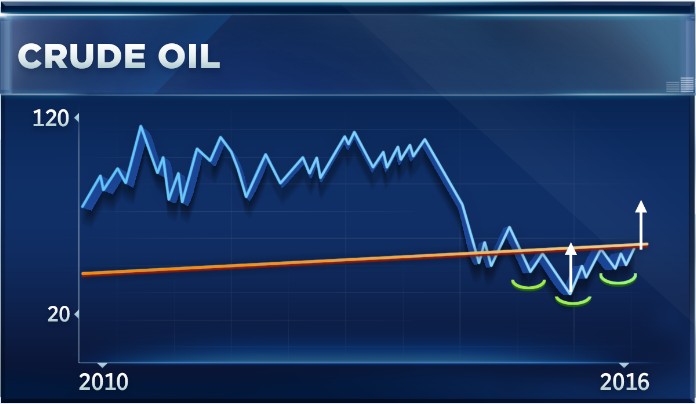 "Interestingly, the left shoulder took about...
More